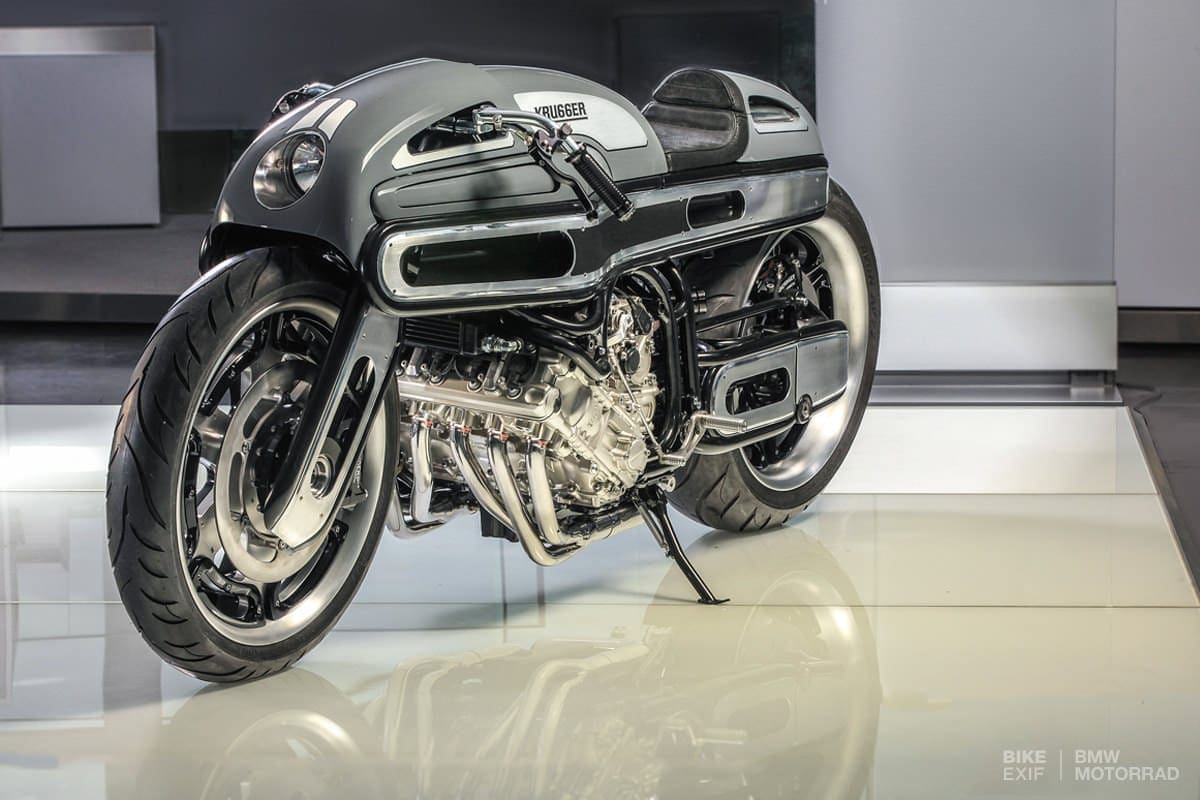 Built by Freddie 'Krugger' Bertrand, the Belgian custom builder who owns Krugger Motorcycles, this is his take on the trendy modern cafe racer. The bike is based around a BMW K1600.
Krugger built the bike as a modern tribute to the iconic pre-War BMW R7 using art deco style and lots of hand-formed steel and aluminium bodywork.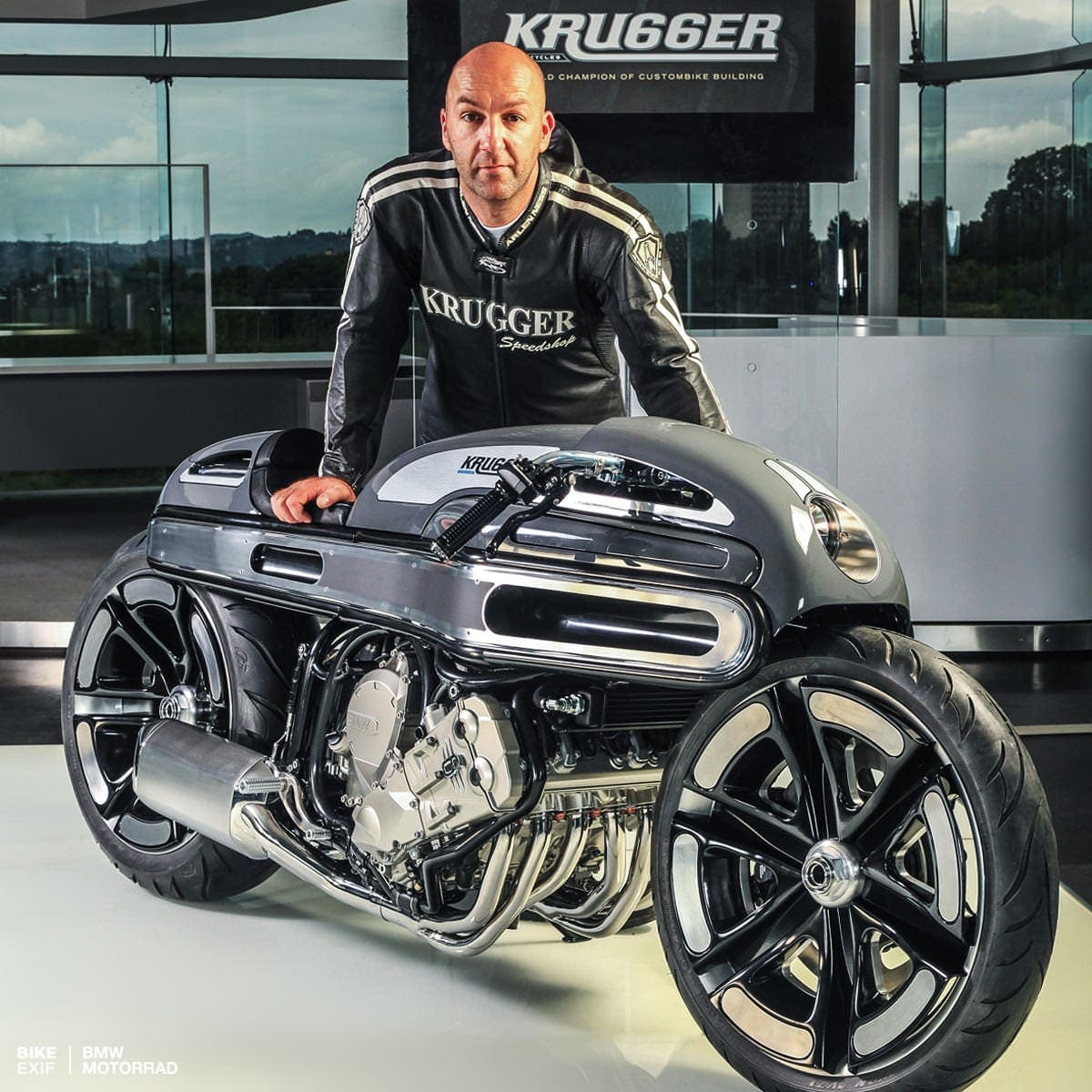 The wheels are huge, 21 inch at the front and 20 inch at the back and are machined from blanks, thebike gets a Beringer brake system that uses six-pot calipers at the front and four-pot at the rear. The bike's original suspension remains although the duo-lever front has been radically overhauled.
Here's some pretty interesting video of the bike in action. Figured you'd find this interesting on a dull December morning.  We did.