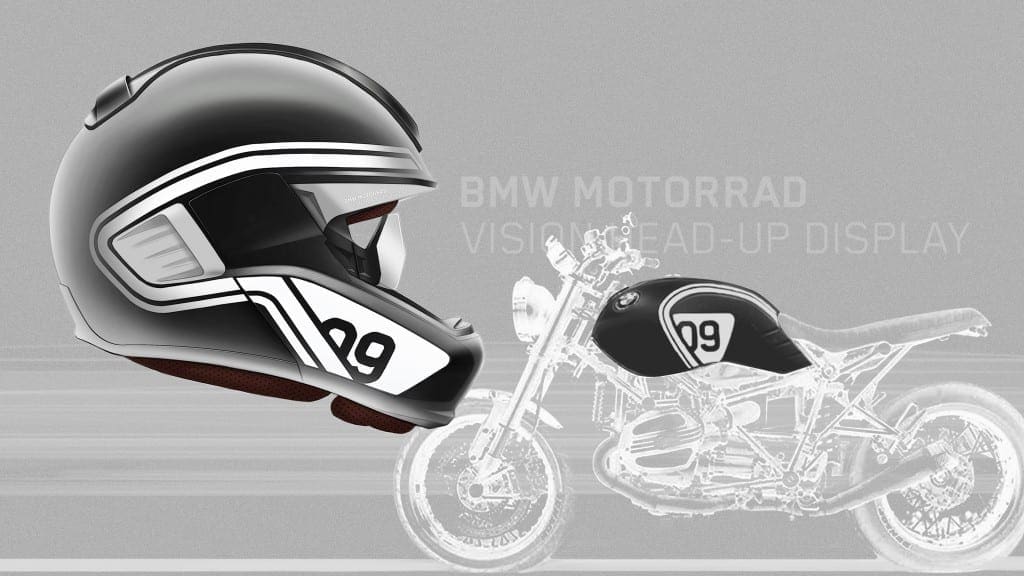 BMW Motorrad has just announced that it will be displaying two innovations at the Consumer Electronics Show (CES) in Las Vegas on 6-9 January 2016. Laser light for motorcycles and a helmet with a head-up display will be presented, setting new standards of motorcycle safety, along with a technical outlook of how they may be employed in series models of the future.
Here is what the BMW guys have to say about it:
BMW K 1600 GTL concept vehicle with BMW Motorrad laser light.
See and be seen has always been one of the central axioms of safe motorcycling, for which reason BMW Motorrad has long since dedicated itself to the continued development and optimisation of motorcycle lighting units. Over the years, this has seen the introduction of adaptive headlights for riding in curves, LED daytime running light and dynamic brake light in BMW motorcycles. And like so often, the development was able to benefit from synergy effects with BMW automobiles.
In the case of the K 1600 GTL concept vehicle presented here, the BMW Motorrad laser light is derived from a design from the automobile division of the BMW Group. The innovative laser technology is already available in the new BMW 7 Series as well as in the BMW i8. BMW Motorrad has now adapted this technology – which is as established as it is forward-looking – for motorcycling applications. Not only do laser light headlamps generate a particularly bright and pure-white light, but they even achieve a high-beam range of up to 600 metres, which is double that of conventional headlights. The safety of night-time riding has now increased significantly as a result, due not only to the increased range but also to the precise illumination of the road. Moreover, the laser technology has a very long service life, thanks to its compact, robust and maintenance-free construction.
BMW Motorrad laser light has been incorporated in the K 1600 GTL concept vehicle as a feasibility test. BMW Motorrad is testing the use of this headlamp technology in series vehicles in the course of its preliminary development.
At the moment, the technology is still too cost-intensive for use in motorcycles. However, it is expected that the economies of scale resulting from their large-scale use in the automobile industry will result in a price structure with a clear downward trend. Its use in motorcycles could might then be imaginable in the medium term.