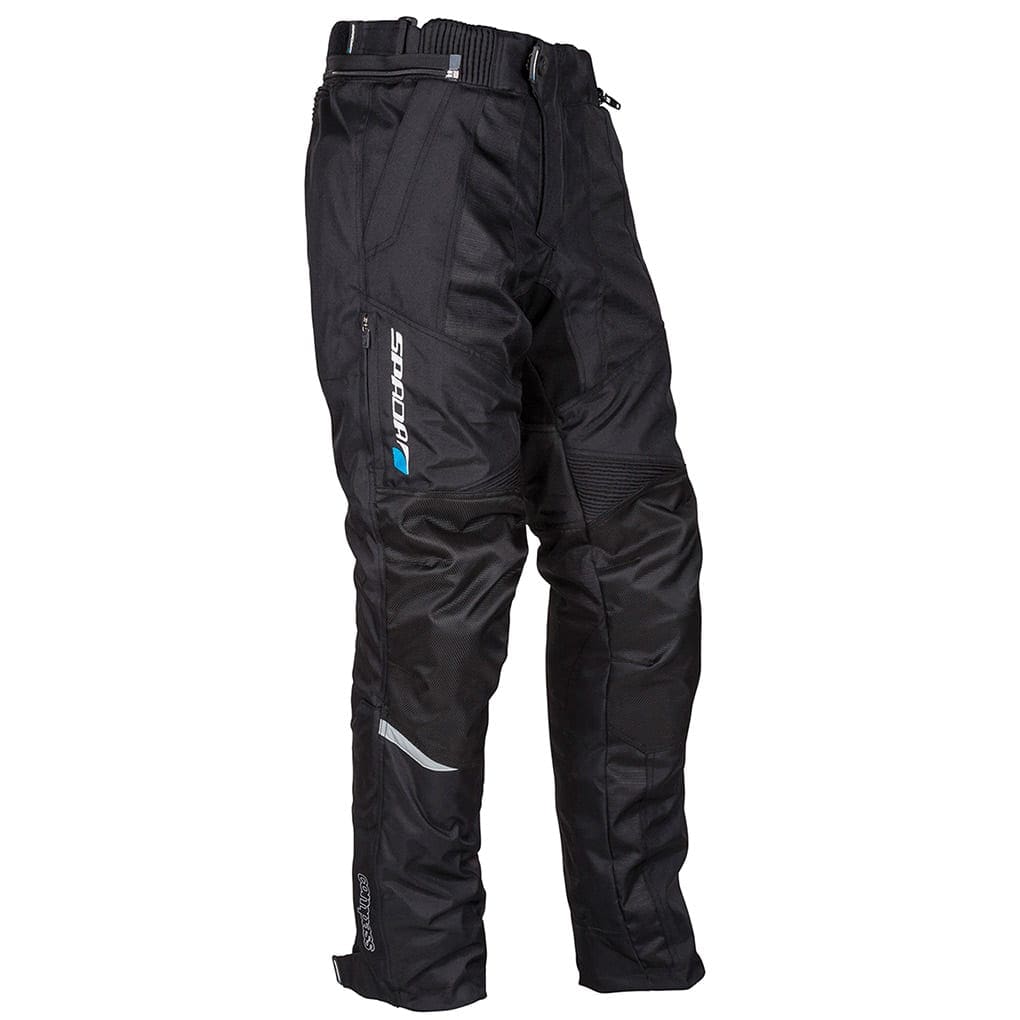 Tested by: Mikko Nieminen // RRP: £129.95 // Sizes: M-XXL // Colour: Black
I have really enjoyed these Spada Compass trousers. They offer a good level of protection and they can be easily transformed to take on the continually changing weather conditions of the great British winter.
The main thing I want from my gear is protection and these trousers offer plenty of it: the outer shell is made of durable 'Maxdura' material and there is CE-approved armour in the knees and hips. The knee armour panels are long and go half way down my shin for a bit of extra protection.
There are two zips (one long and thin, one short and fat) that connect the trousers to a matching Spada jacket. The short one is very quick and easy to use, but if I want to properly seal the gap and keep the cold out, the longer zip does the trick.
What is quite clever about these trousers is that they have both a removable waterproof lining and a removable thermal lining, making them really versatile. The weather being what it is, I have kept both layers firmly attached to the trousers and they have kept me warm and dry. The only issue with the different layers is that if you wear the trousers over your boots (as I do) it's a little bit fiddly to get all the layers in place over the boots. Having said that, there is a long zip that opens the trouser leg wide so you can get it over the boot.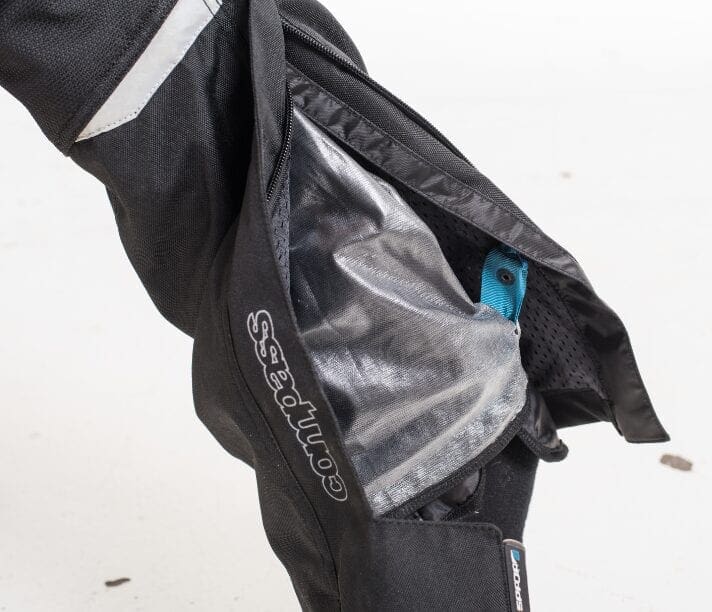 The trousers have a nice, fairly slim fit. There are also Velcro adjusters at the waist and legs to get the fit perfect.
Especially for winter riding, the reflective piping for improved visibility is a nice touch in the otherwise fully black trousers.