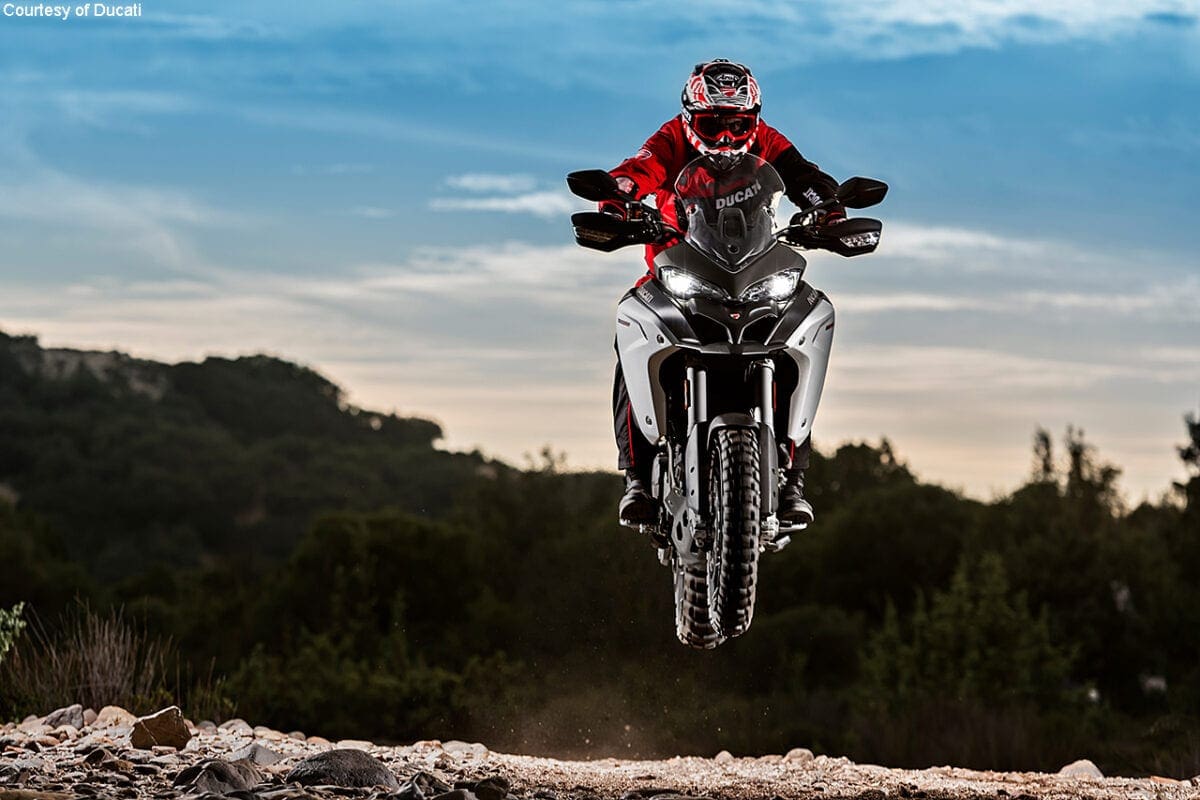 The second episode of the six-part video series 'The Wild Side of Ducati' has been released. Called – Determined to meet any challenge – the video continues to focus on the new Multistrada 1200 Enduro.
In the video, the 2016 bike can be seen being put through some tough tests off-road by the factory development riders.
The riding was carried out in both Italy and Spain and as well as big jumps, high speeds and heavy loads, the test riders focused on the quality of ride, stability over pretty big jumps and the useability of the motor when cracking on at a frantic pace.
Well worth a watch if you've got a few minutes to spare. Click on the image below to start the video: