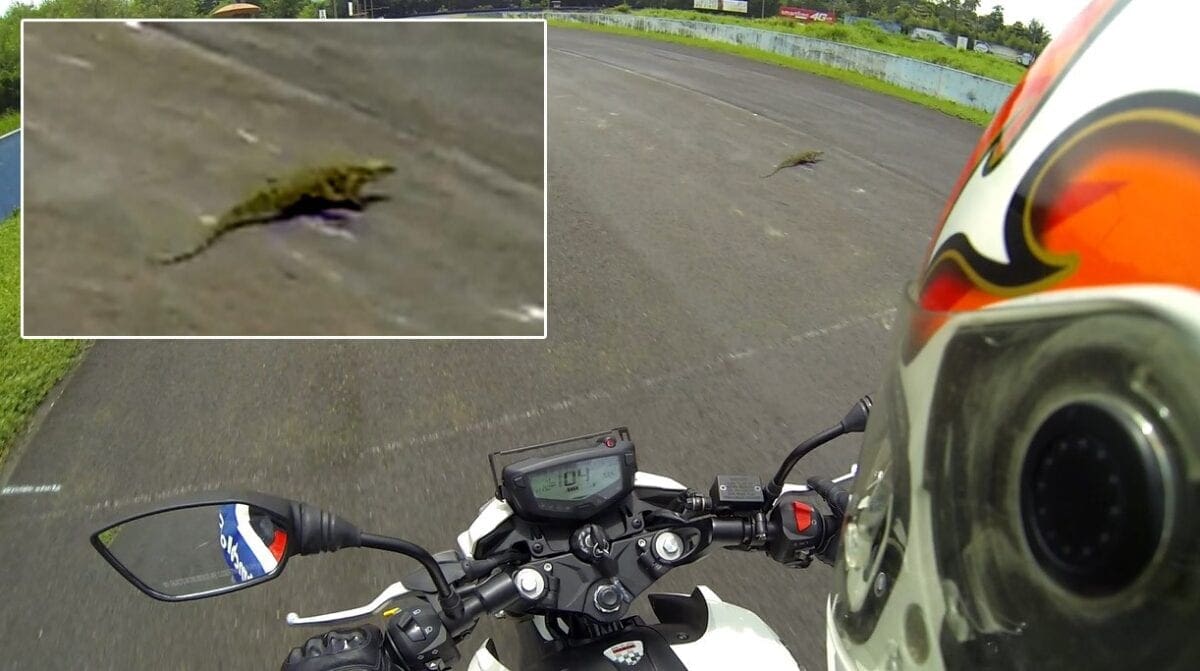 The next time you're out riding in Blighty, be thankful that we don't have to put up with this sort of thing – a bloody big lizard roaming across the racing line!
This was snapped from a test rider's helmet camera whilst on the launch of the TVS Apache 200. That's the bike that's staying in India and Indonesia but is being tipped to be the donor bike for a BMW 125cc bike in the near future.
TVS and BMW teamed up recently and the pair are behind the G310R small-capacity motorcycle that was launched at the end of last year.
Anyway, by all accounts the TVS200 is a cracking little bike, making 22bhp and with a sporty chassis. The lads out there seem to really like it, lizards aside.
Dodging lizards in Indonesia on a January morning