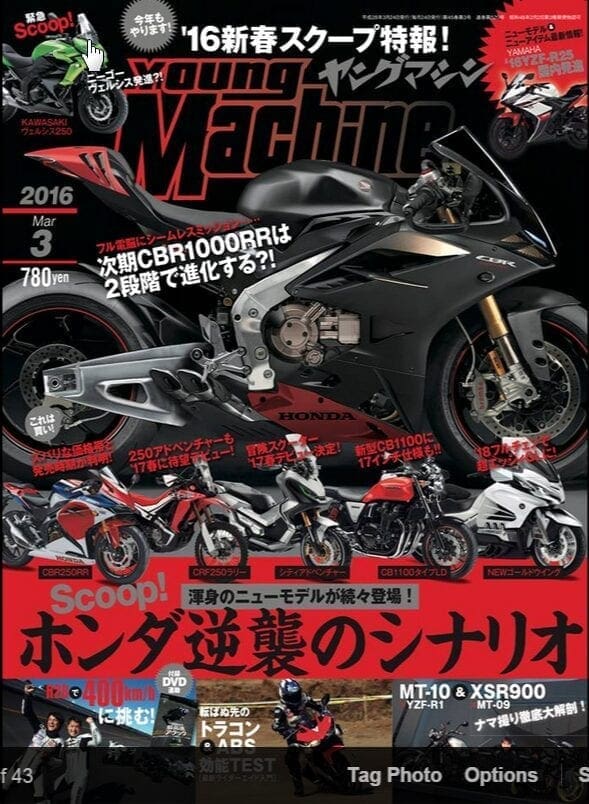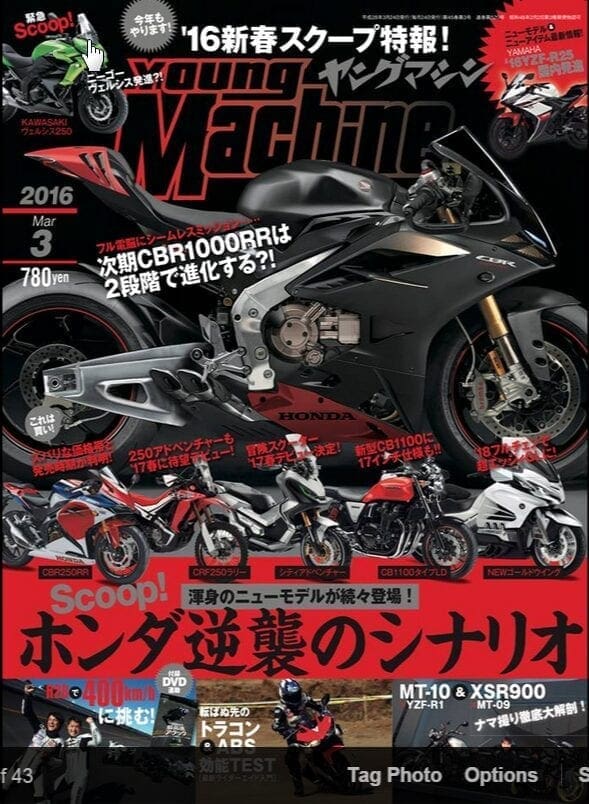 Here's what the top Japanese magazine Young Machine reckons the next generation Honda CBR1000 Fireblade is going to look like.
Dubbed the 'Super Blade', this is the bike we've been telling you about for around ten months now. The machine is a mid-point model between the basic Blade and the RCV213V-S (the MotoGP biek for the road) and is being built by Honda as a high-tech, full-on, near-WSB spec bike for the road.
The idea is that whilst Honda doesn't want to directly hurt the huge following the low-end Blade (and low-spec level) has, it still needs to put a motorcycle out on sale to take on the likes of the R1-M and the new ZX-10R. Both of those bikes are very top-end in terms of 200bhp+ power and rider tech.
But whilst the market is able to stand, and would most likely embrace the higher-spec Blade, it's unlikely that a Honda that costs around £20,000 would sell in anything like the lower-end Blade. Honda is known to be keen to bridge the gap between current Blade and RCV213V-S, which is why the 'Super Blade' is on the way loads of rider tech like a six-way IMU, launch control, wheelie and slide control and live GPS interaction.