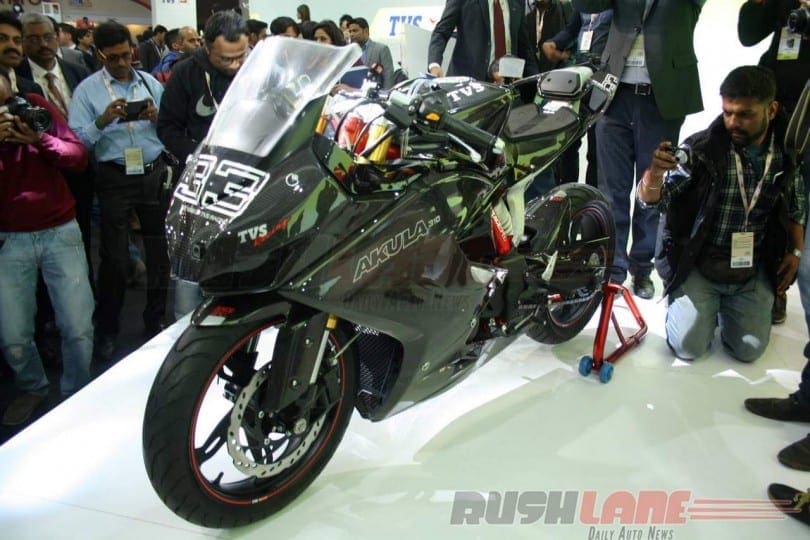 This is the clearest idea yet of what a fully-faired G310R BMW could end up looking like when it gets launched later this year.
Called the Akula, the bike is from TVS and has been unveiled at the Auto Expo show in Delhi. It's basically a G310R (pictured below) – TVS designed and built the naked roadster in conjunction with BMW at the end of last year – with a set of race carbon-fibre bodywork and smaller digital dash, race-spec clip-ons and better-spec suspension.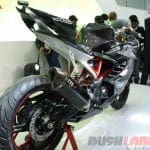 The stock bike kicks out 34bhp and this version will churn out closer to 40bhp but what this really means is that the much-rumoured fully-faired 313cc single-cylinder sporty racebike-for-the-road that is on its way from BMW in 2106 is likely to end up looking like this.
It's a pretty little thing, no getting away from it. As a mini-S1000RR it'll certainly shift a few units in Europe. What do you think? Like it?