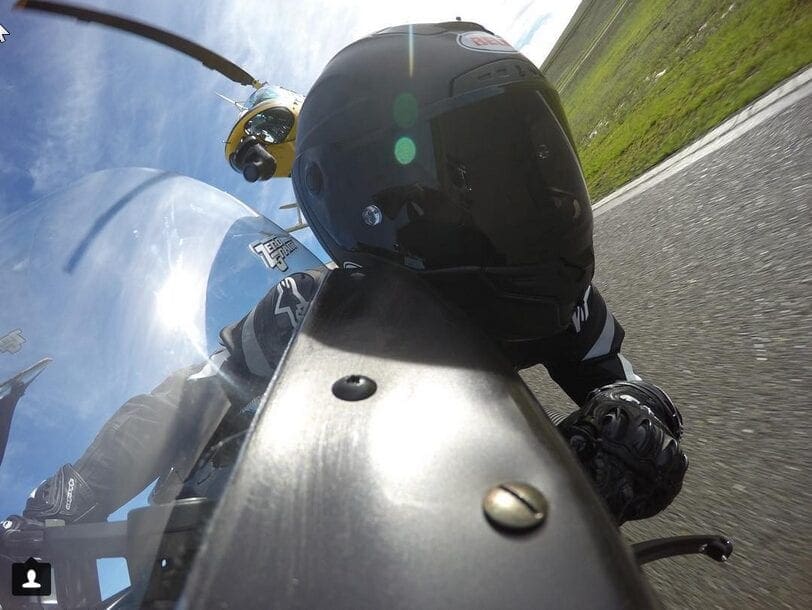 Former AMA Superbike champion Josh Herrin had a pretty unique day in the office this week when he was asked by Bell Powersports to ride really, REALLY close to a very low-level helicopter.
Check out this incredible onboard footage of the shoot, shot at the Thunderhill Raceway Park.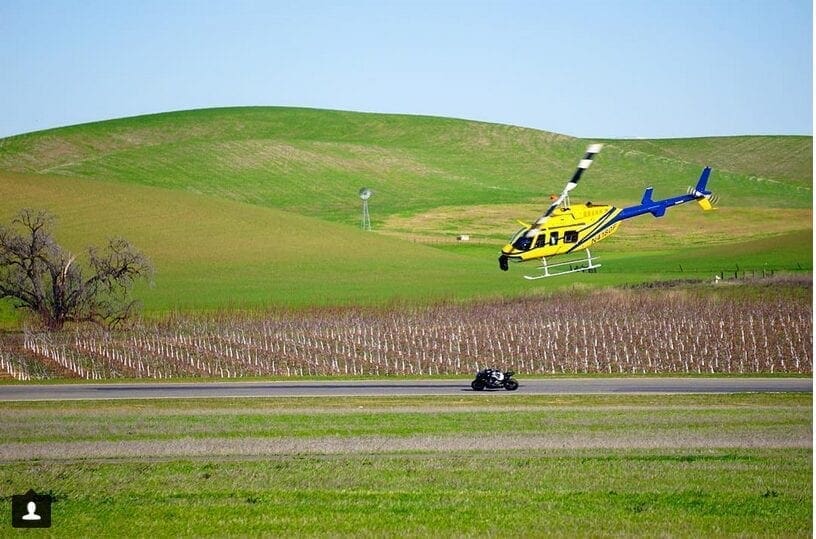 The video is for the Bell Helmets' new Pro Star helmet which should be released soon.
It's one of those videos that the more you watch, the more your jaw drops. We love this. It's like a video game but for real. Yep – proper cool. The video is below: