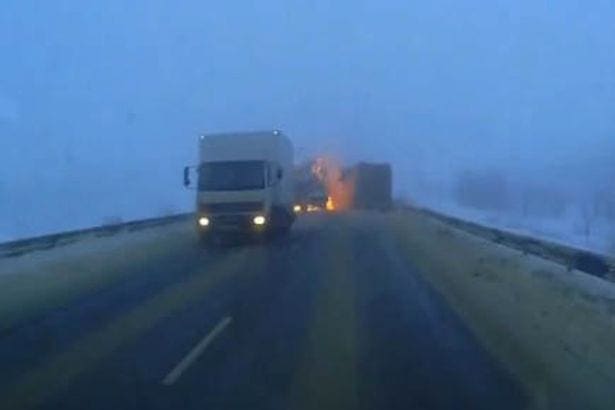 How about this for a hairy morning commute then?
This footage comes from a Russian biker's onboard camera during his morning ride to work, the incident happened in St Petersburg, Russia.
Amazingly nobody was inured in the crash that saw two trucks collide, burst into flames and throw wreckage all over the snow-and-ice-covered road.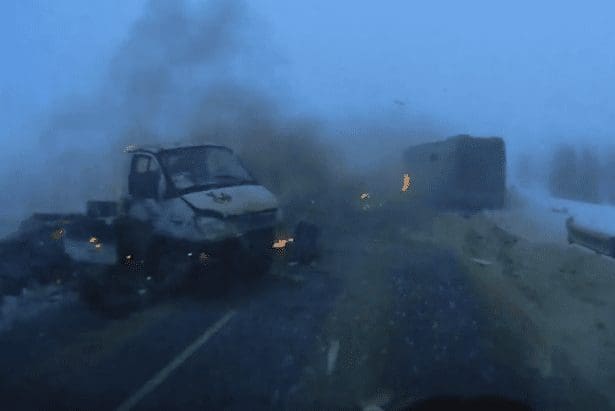 But the most jaw-dropping bit of all is that the motorcyclists manages to not only dodge the carnage on the road but he rides through the fireball. He then comes out of the crash on the other side to find himself on a collision course with a pair of wheels from one of the trucks – not only does he manage to steer away from them but he also brings the bike to a fairly impressive stop in the conditions.
Scary – and impressive – stuff, eh?
Here's the video: