VIDEO: AWESOME start up of a Honda RC181 from 1967 – turn it up LOUD…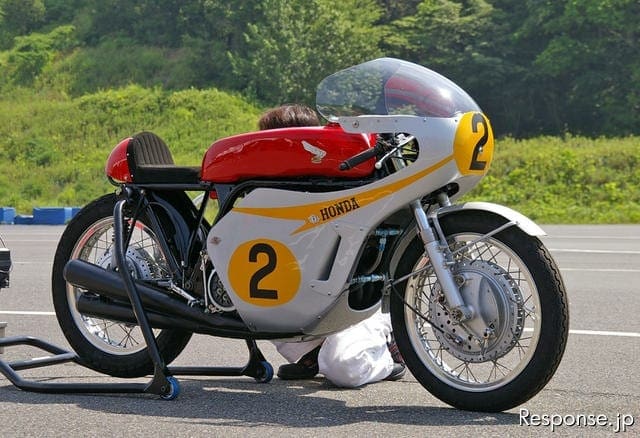 OK, so this isn't a new bit of video – but watch it and listen it – then you'll understand why we've posted it.
This is a Honda RC181, the 500cc GP bike that raced in the premier league of motorcycle racing in the 1966 and 1967 seasons.
The test ride isn't punishing (you wouldn't expect Honda to let anyone on this exquisite bike that'd push so hard they might wreck it) but you do get to hear it warm up and then get some speed on it.
Look, we love this. So much so that on a Monday afternoon that's more dull than a dull thing there's little else we'd enjoy watching. Just make sure that you turn this up properly loud. Safe for work.
Here's the video: