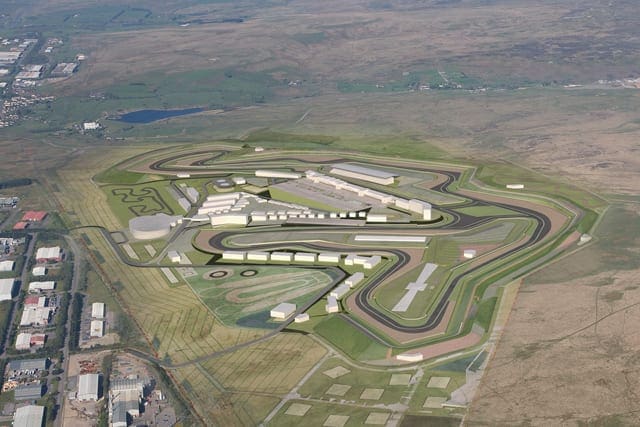 Reports by the BBC claim that Aviva is putting forward £300m of funds to back the Circuit of Wales racetrack.
The £300m project's new chief executive Martin Whitaker said an announcement was expected "very, very soon" when he spoke to BBC Wales for the first time since his appointment.
The track could bring thousands of bike fans for motor sport events like the MotoGP and employ up to 6,000 people and Aviva's money will allow work to start.
The Welsh government has been asked for around £30m in a mix of loans.
Aviva is the largest insurance group in the UK and has 31 million customers worldwide.
Mr Whitaker said financial negotiations were at an advanced stage and "very, very soon we will be in a position to make the announcement and get on with the ground breaking".
He said the team behind Circuit of Wales would run the MotoGP at Silverstone this year and again in 2017.