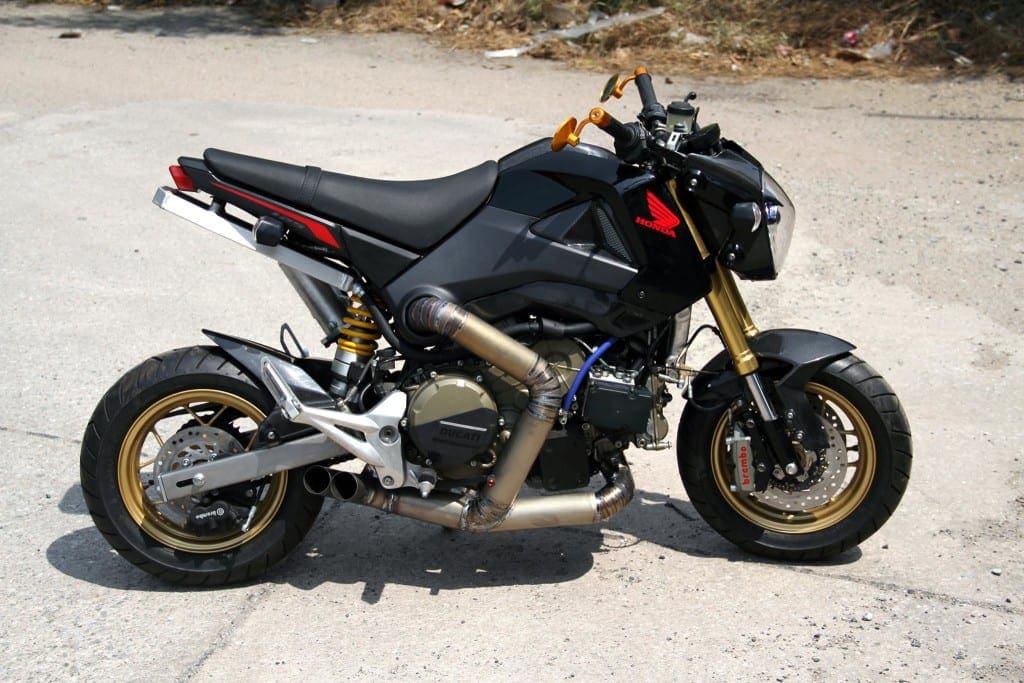 So what do you do if life is a bit on the dull side? How about whacking a 200bhp Ducati 1199 Panigale R motor into a Honda Grom mini-monkey bike?
Yep, that's what we thought too.. but it's happened and here's the result. Built by an engineer called Mario Kleff, an engineer living in Thailand, the bike took a couple of months to build.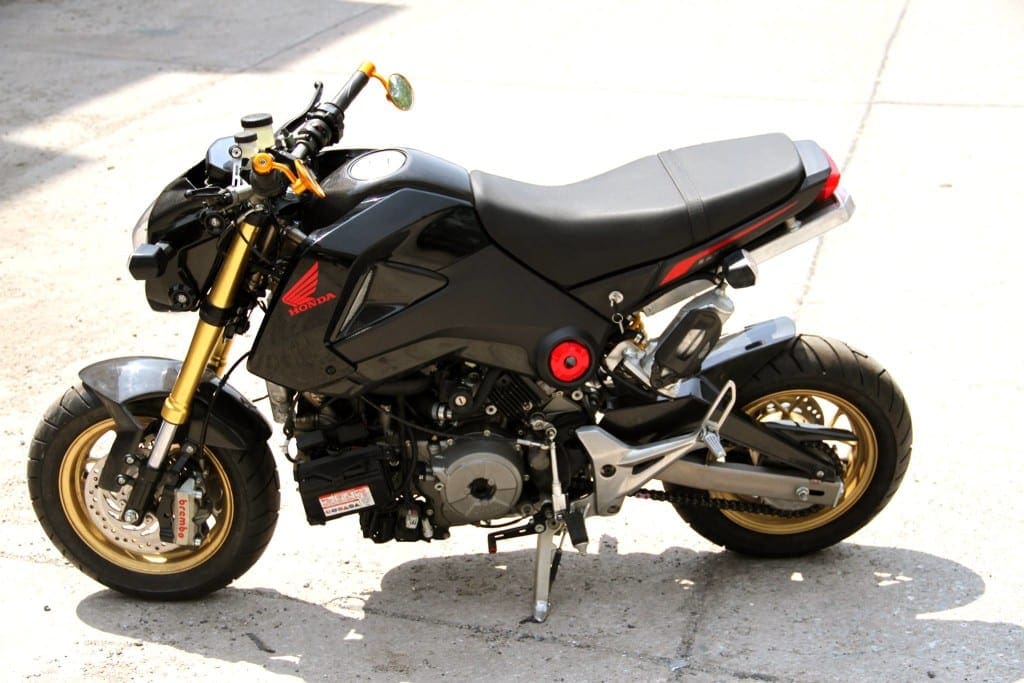 It looks loopy and probably was insane to ride – we say 'was' because on the first proper test ride the fuel line split, pouring petrol all over the massive motor which caught fire and destroyed the whole project!