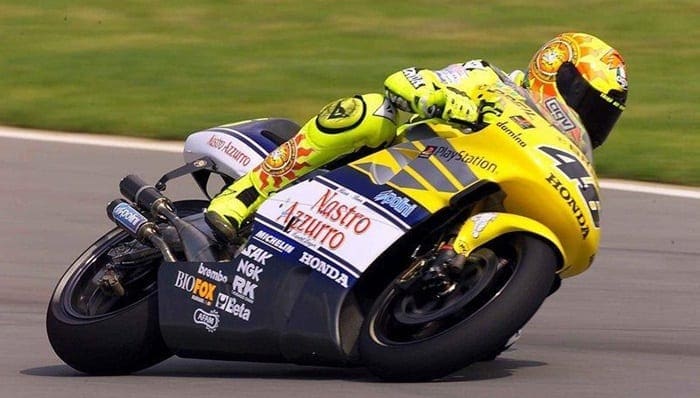 As it's Valentino Rossi's 37th birthday today we figured it'd be a good time to bring you this – the Italian's first ever 500cc GP win.
The race is from 2000 and the race was the British 500GP from Donington Park.
The track was damp at the start of the race and Rossi, at the time the reining 250cc World Champion, turned in a tour de force in the slippery conditions on the Honda.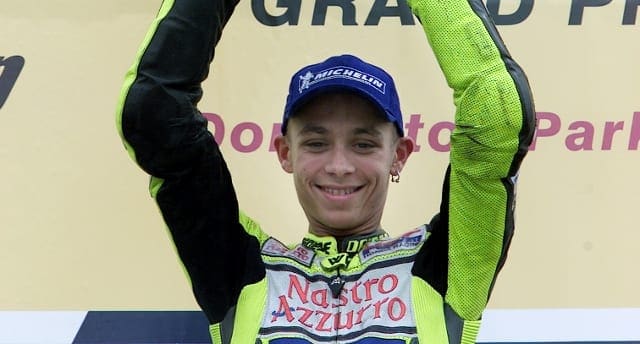 Suzuki's Kenny Roberts Jr managed to squeeze second by the end of the race from a terrific ride on the Aprilia by Jeremy McWilliams.
Well worth a watch and a bit of a retro-reminder of the skills of the 'old man' of GP racing these days. Nine titles so far and counting…
Here's the race: