VIDEO: Awesome slo-mo MotoGP footage (safe for work).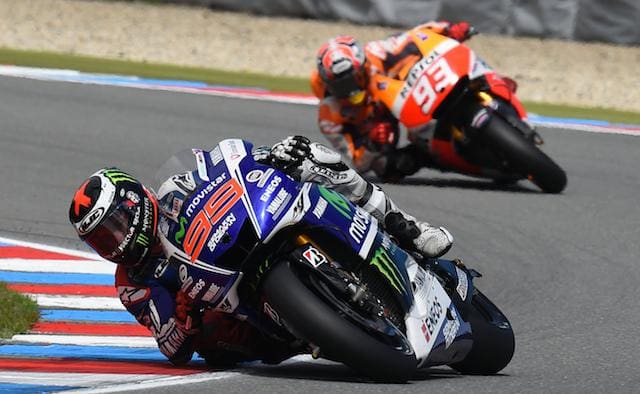 Here's a cracking bit of video to get your day going well – it's some awesome slow motion action from 2014's MotoGP round at Brno.
This was round eleven of the championship and conditions were half damp, half dry.
Not much more needs to be said about this really other than there's some flippin' lovely detail in the shots – even a scooter trip after a crash looks really quite special in this hi-res scope.
Here's the video: