SCOOP: Return of the TURBO – Japanese rumour mill has ZX-11R TURBO and 1400cc Busa TURBO going head-to-head in 2017!
Top Japanese motorcycle magazine YoungMachine has just published its latest issue and slapped on the cover TWO major updates on big beasts for 2017.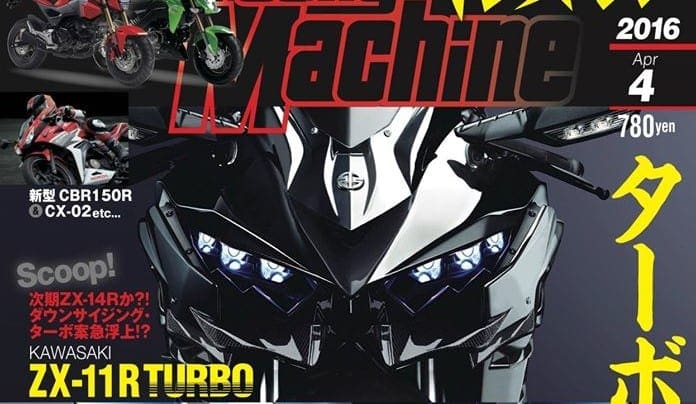 According to the title, what was thought to be a balls-out ZX-14R for next year is now likely to end up a ZX-11R with full-on turbo-charging and rakish bodywork. The bike also gets a split-face air intake which falls in with previous patent drawings we've seen showing a direct airflow into the inner workings of the bike, fed through from a pathway forged into the fairing.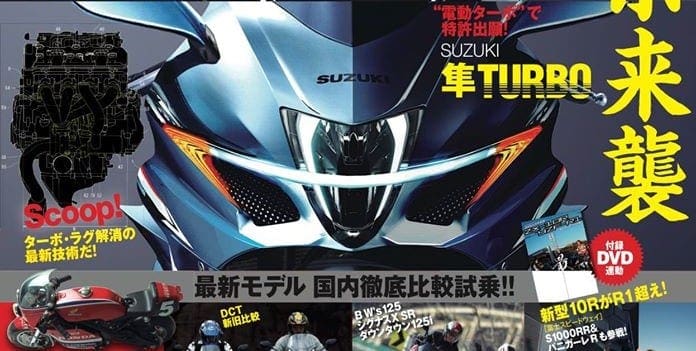 But they're not stopping there – the 1400 Hayabusa replacement that we've been talking about for some time also comes in for the revision treatment and the magazine has a first look at the engine that is says is going into the bike – and the illustration shows the huge turbocharger bolted to the right hand side o