A FIGHTING FINISH FOR 2016 ARENACROSS TOUR
The final gate fell on the Monster Energy Arenacross Tour with yet another vibrant and fast-paced three and a half hours of non-stop entertainment, showmanship, personal highs and lows, plenty of twists and turns and champions crowned. The French invaded and won, with SR75 Molson Racing Suzuki's defending champion scooping the 2016 title. The biggest cheer of the night, however, was saved for crowd favourite Adam Chatfield as he stormed his Buildbase Honda to the Main Event win.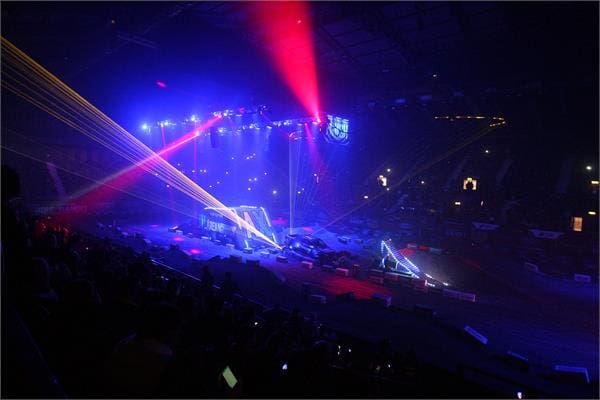 The Pro class Main Event was always going to be tense. The hostility between the main protagonists has been an underlying feature of the Pro class battle and, as widely predicted, it all came to a head in the highly-anticipated final racing carnage of the championship. After a controversial 14-lap moto, Ramette became the first-ever back-to-back Arenacross Pro champion, whilst Geartec Yamaha's Cedric Soubeyras took the runners-up position in his inaugural Arenacross. In a frantic scrap off the start line, it was Britain's Matt Bayliss, Wooldridge Demolition, who charged ahead with Ramette and Soubeyras in close succession. The championship leaders soon broke away but Chatfield wasn't about to give up he dug deep and stayed with them. This was a plan that bore fruition for the former AX champion as, when Soubeyras and Ramette clashed on several occasions, Chatfield was ready to pounce, stay out of trouble and take his much deserved first win of the 2016 series. Ramette finished behind in second and MVR-D Fuel Husqvarna's Harri Kullas third. Third in the Pro championship was Ramette's team-mate Cyrille Coulon which helped secure the Team Championship for SR75 Molson Racing Suzuki.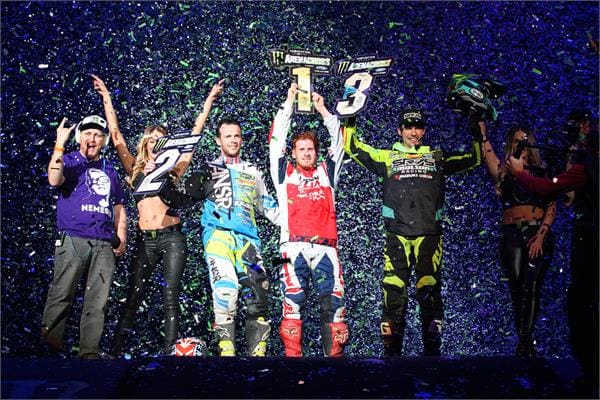 Two of the championships, namely the ProLites and SuperMinis were decided at the penultimate round at Sheffield just two weeks before the end of the series, but it didn't lessen the appeal of the final round nor did it dampen the competitive edge of the young racers. Joe Clayton powered his 250cc Husqvarna to two wins, taking his tally to no less than 19 wins to emphatically take the class crown. He then earnt himself a ride in the Pro class for the final two rounds with the MVR-D Fuel Husqvarna team. George Clarke finished second in the class standings and Edward Briscoe. Team Green's Dylan Woodcock impressed in his return to Arenacross after a two-year hiatus. Winner of the 2013 SW85 AX championship in 2013, Woodcock took a third and fourth on his Kawasaki 250 to secure third overall on the day.
Harry Kimber proved himself a worthy 85cc Supermini champion, taking both class wins today and the series win by 57 points over Kacey Hird and Lewis Hall. His consistency served him well.
At the other end of the machine capacity scale, the young and passionate 65cc racers were on edge at the start of the day, with just one point separating the two leading KTM pilots of Kiean Boughen and Ollie Colmer. Boughen won the opening race but the evening one, in front of thousands of cheering fans, was owned by Colmer. The little guys rode their hearts out with Boughen leading right up until the last lap but, when he went down, Colmer was in the right place to take a hard-fought win. Boughen's post-race face left no one in any doubt as to how much it meant to him to lose the race, but he quickly cheered up when it was confirmed he had won the championship itself. Colmer was first overall on the day and second in the championship ahead of Jak Taylor.
Beaming from ear-to-ear, Adam Chatfield said; "I was in the right place at the right time to take advantage and I wasn't about to let that opportunity go. I knew Ramette and Soubeyras were involved in their own battle and I didn't need to be a part of that. The early part of the season was a bit of a struggle for me but it's come good over the past three races with a third, second and now first – it's brilliant to end the championship. I've been working hard with my trainers Paul Ryman and Tommy Bridewell and it has paid off. I really do need to thank the boss Dave Thorpe for his faith in me and my mechanics Gary and Big John. It's all about teamwork."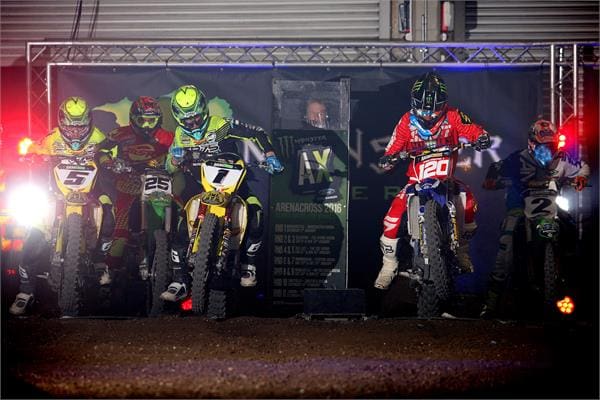 An ecstatic Thomas Ramette enthused; "It's awesome to be the first back-to-back Arenacross Pro champion. There was a lot of tension in the race. I was leading Soubeyras and then he passed me but I passed him right back and held my line. There was some blocking in places which have been almost like normal this year. It is a good feeling to have won the championship and be able to reward my team for all the hard work they have put in to support me."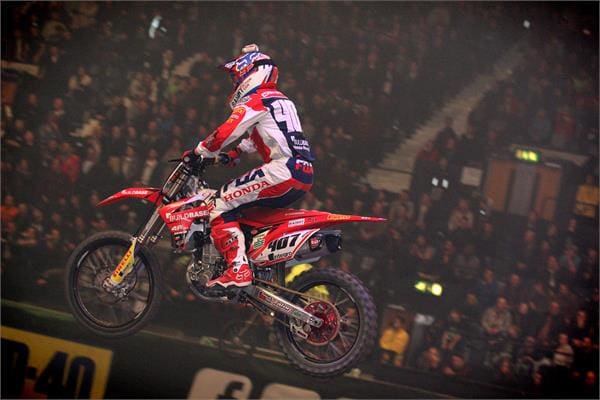 Pro Main Event
1. Adam Chatfield #407 Buildbase Honda, 25.900
2. Florent Richier #2 LPE Kawasaki, 26.579
1. Harri Kullas #151 MVR-D Husqvarna, 25.544
2. Thomas Ramette #1 SR75 Molson Racing Suzuki, 25.729
3. Matt Bayliss #4 Wooldridge Demolition, 26.153
4. Shane Carless #68 Shocktech Honda, 27.092
5. Julien Bill #25 SJR Kawasaki, 26.594
6. Cyrille Coulon #5 SR75 Molson Racing Suzuki, 26.449
7. James Dunn #200 Hitachi Revo Husqvarna, 26.813
8. Jason Clermont #817 LPE Kawasaki, 25.978
9. Cedric Soubeyras #120 Geartec Yamaha, 25.658
Pro Championship
1. Thomas Ramette #1 SR75 Molson Racing Suzuki, 222 points
2. Cedric Soubeyras #120 Geartec Yamaha, 197 points
3. Cyrille Coulon #5 SR75 Molson Racing Suzuki, 183 points
4. Adam Chatfield #407 Buildbase Honda, 177 points
5. Florent Richier #2 LPE Kawasaki, 147 points
6. Matt Bayliss #4 Wooldridge Demolition, 138 points
7. Fabien Izoird #871 LPE Kawasaki, 128 points
8. Jack Brunell #155 SJR Kawasaki, 127 points
9. Angelo Pellegrini #941 Buildbase Honda, 100 points
10. Harri Kullas #151 MVR-D Husqvarna, 86 points
Team Championship
1. SR75 Molson Racing Suzuki, 405
2. LPE Kawasaki, 325
3. Buildbase Honda, 290
4. SJR Kawasaki, 254
5. Geartec Yamaha, 200
6. Wooldridge Demolition, 158
7. MVR-D Fuel Husqvarna, 93
8. Hitachi Revo Husqvarna, 92
9. Xbladez Husqvarna, 82
10. Shocktech Honda, 40
ProLite Main Event
1. Joe Clayton #14 26.752
2. Jordan Moxey #981 27.508
3. Edward Briscoe #56 27.863

ProLite Championship
1. Joe Clayton #14 396
2. George Clarke #161 347
3. Jordan Moxey #981 312

SuperMini Main Event
1. Harry Kimber #78 29.997
2. Lewis Hall #419 30.109
3. Kacey Hird #28 31.088
SuperMini Championship
1. Harry Kimber #78 390
2. Kacey Hird #28 333
3. Lewis Hall #419 329
65cc Main Event
1. Ollie Colmer #6 36.151
2. Kiean Boughen #5 36.788
3. Arai Elcock #11 37.759

65cc Championship
1. Kiean Boughen #5 357
2. Ollie Colmer #6 351
3. Jak Taylor #22 295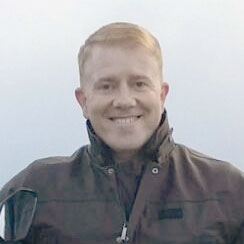 Latest posts by Tony Carter
(see all)
Does this get you revved up? Tell us why...
---
---
Subscribe to MoreBikes Newspaper
Get MoreBikes delivered through your letterbox every month. 12 issues for £15. Click here for more information.
---
Get MoreBikes.co.uk Updates
Enter your e-mail address below and you will receive biking news straight into your inbox...



You can unsubscribe at any time.
---