VIDEO: Kawasaki H2 caning it around the Nurburgring.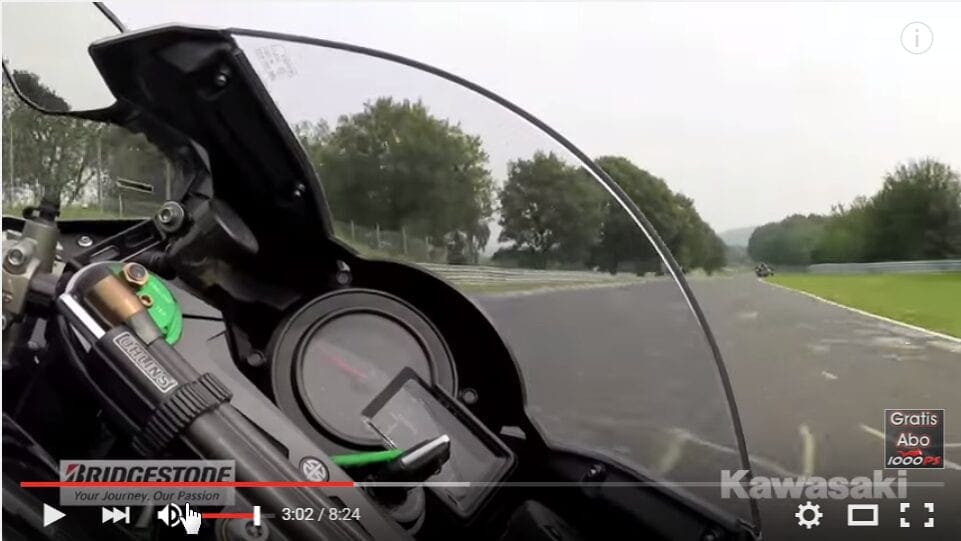 Check out this pretty cool video of a Kawasaki H2 being put around the Nurburgring.
It's not a new video, it was made last October, but on a grizzly and grimy morning like we've got in the UK it's a cracking bit of big bike fun to watch for eight minutes and twenty four seconds.
Well worth it and the gyro-cam that the lads at 1000PS have used really adds to the experience.
Here's the video: