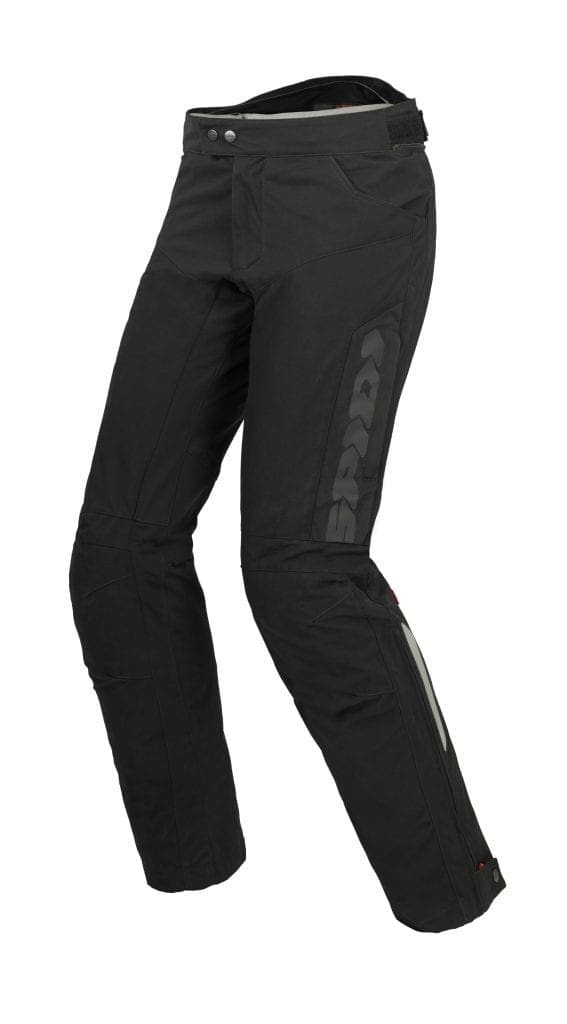 Reviewed by: Mikko Nieminen // RRP: £179.99 // Size: M-7XL // Colour: Black // Info: www.spidi.com
These Spidi Thunder trouser were a bit of a surprise: They are quite thin, with no thermal lining, but I have been perfectly warm wearing them through the winter. Admittedly, it has been a warm winter, but I was expecting to have to wait until spring to get these on. I guess impatience pays as now I know I can wear them all year.
These are classed as waterproof sport-touring trousers by Spidi, and that's a pretty good description. The sportiness comes from the fairly slimline and no-nonsense approach. The only visible features on the outside are two pockets (no zip), two air vents (with zip) and finally zips and buttons to help get boots under the trousers. I suppose with the touring classification Spidi refers to comes from the level of comfort that the trousers offer. They really are very pleasant with nothing pulling, pushing or riding up where it shouldn't go. And waterproofness, well, a bit of a no-brainer, there's a thin removable H2OUT waterproof-layer that covers that base.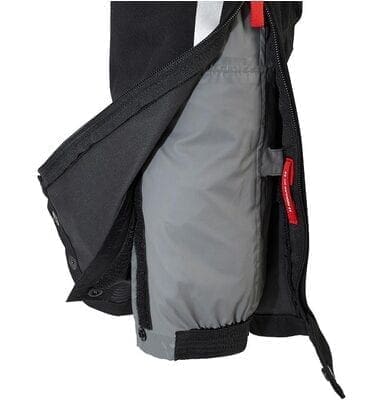 The outer fabric is made from double layer Tenax Polyamide, which is light and soft, and allows good movement on and off the bike. There are waist adjusters, which I tightened a bit to make sure the trousers stay securely in place.
Making sure that the most vulnerable areas are protected, Spidi has added CE approved Forcetech protectors on the hips and knees. These are soft to the touch and help make these a very comfortable pair of trousers.
There are not many features, but the ones that are there do their job brilliantly. The zips, Velcro adjusters and buttons all work well, with no problem to fiddle about with them even with gloves on. The removable waterproof lining doesn't get in the way, even with boots as is the case with some trousers.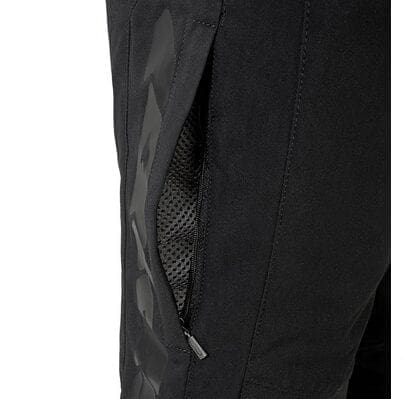 Article continues below...