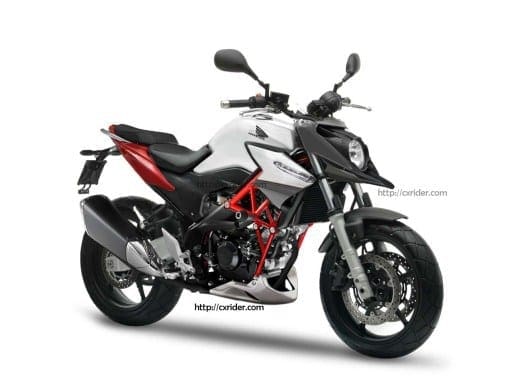 We brought you the news about a Honda CB250X mini-Crossrunner type of bike that a Honda boss had let slip about a few days ago and now this image has appeared.
The emerging markets of Indonesia and Malaysia have been buzzing with the news that the little Adventure bike is on the way and as a result of them digging around for more information comes this mock up.
The styling is more CBR500F-meets beaky commuter than full-on quarter-litre Crossrunner, but as part of an extensive range of 250cc-based bikes in the 2017 Honda range it's going directly for the throat of the upcoming Kawasaki Versys 250 which is going to appear late 2016.
The mini-Adventure bike is rumoured to be launched around the same time as the CBR250RR which was already unveiled to the public last year at the Tokyo Motor Show in October.