Öhlins has put out an urgent reminder of its rear shock recall for its TTX RT, TTX GP and TTX 36 Mkll units because not all owners have yet come forward.
The recall started a year ago but has yet to be completed according to watchdog authorities, hence the reminder.
The cause for this recall is that the piston-shaft locknut within the damper, in some cases, has not been torqued at full metal to metal contact. If the piston-shaft locknut becomes loose the result will be a loss of damping and on some applications it can also mean that the shock absorber comes apart.
Affected customers must stop using the unit immediately and return their shock absorber to an official Öhlins service centre, where the problem will be rectified free of charge.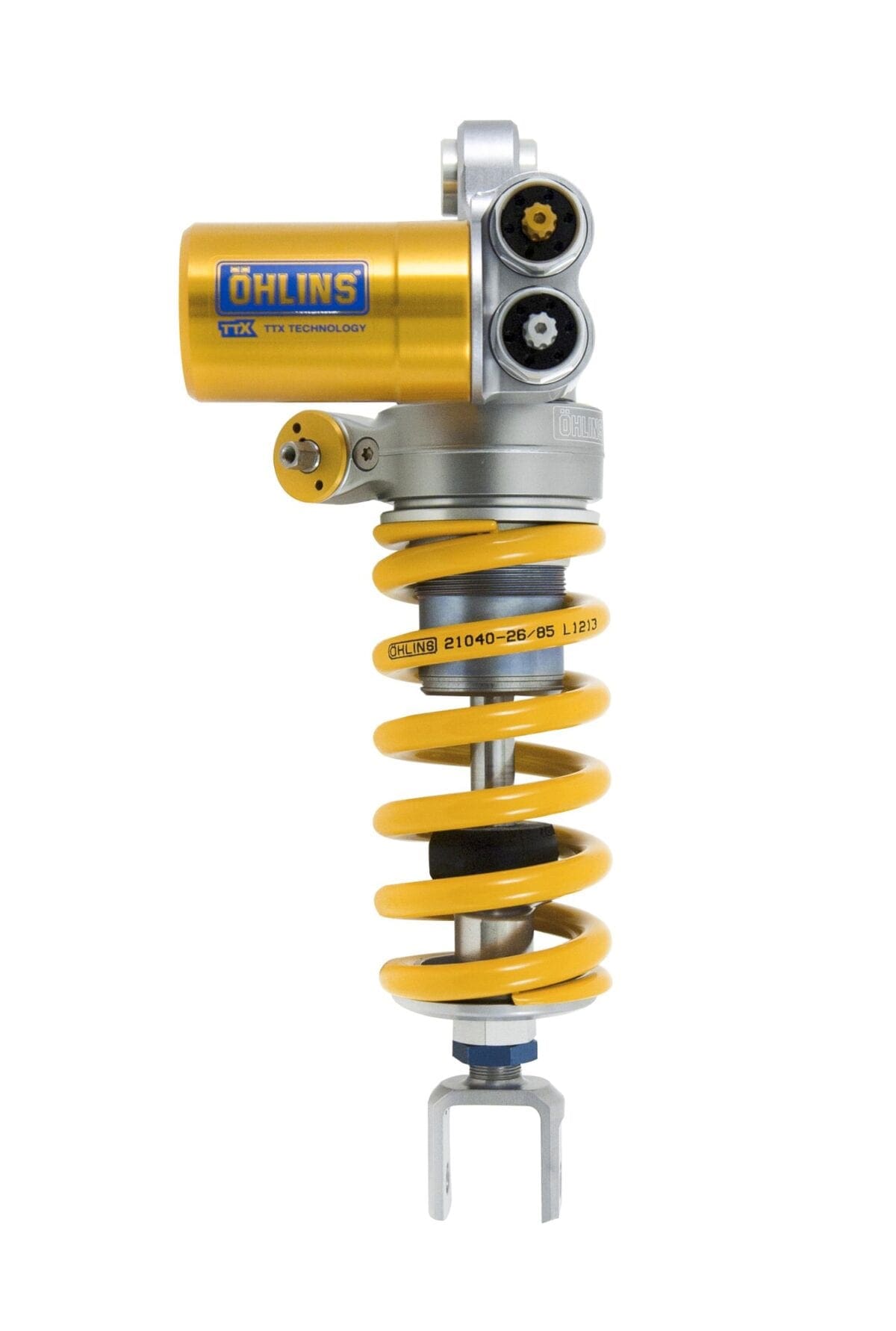 Affected dampers were produced between 05.11.2013 – 25.03.2015. It's not possible to see from the outside if a damper is affected or not, it has to be checked by the batch number in every case.
The batch numbers from aftermarket shock absorbers can be checked HERE
Item numbers and batch numbers are stamped or laser etched into the products, here's where the information is marked onto the unit: