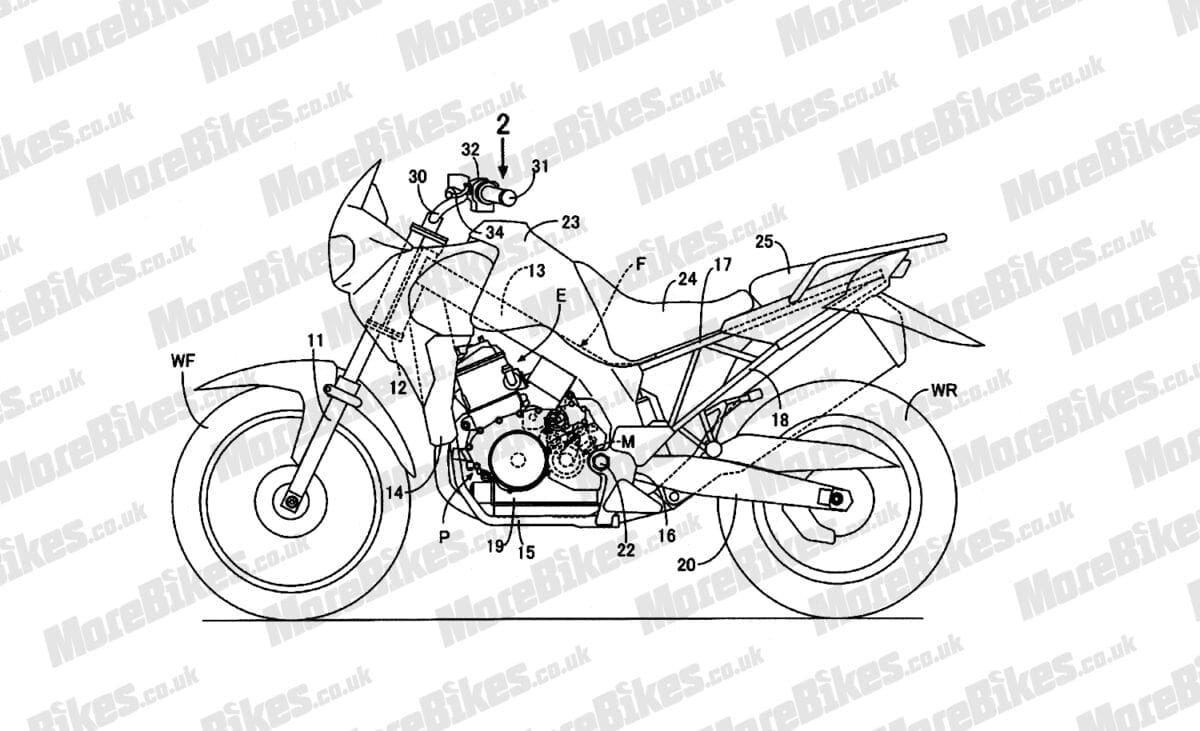 Check this out – here's the proof that Honda IS firing back into the smaller-Adventure/road bike sector. This is the firm's secret plan for a NEW take on the Dominator, a bike that was worldly-popular from 1988 until 2001.
This drawing which we've uncovered was hidden away in Honda's design for a new two-part switch which is going to be sited on the bike's left-hand handlebar. The switch is a multi-function unit and the fact it's on this bike could be a pointer to this Dominator having switchable riding modes, the multi-function selector capability of the switch being how a rider moves between riding modes and then selects what power setting and delivery they want.
The original Domi (pictured below) was a 643cc, single-cylinder four-stroke that made a modest 44bhp but sold well thanks partly to its non-scary power delivery and easy-going riding position.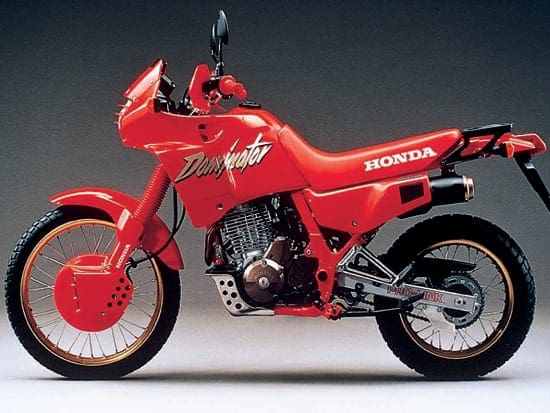 Able to carry loads on an extended, integral luggage rack, the original bike was a great city bike and the large front wheel made the machine feel very stable on the road.
Although the Domi was fabled to be pretty good off road, in reality it was a bit of a plodder and the low front mudguard, low footpegs and soft suspension pointed more towards its more realistic on-road application than anything in the dirt.
The new drawing that we've uncovered shows the new bike with a very Dominator-style fairing, large seat that travels a long way up the back of the petrol tank cover, relaxed riding position and a large front mudguard. The new bike even has an extended luggage rack and large pillion seat – just like the original.