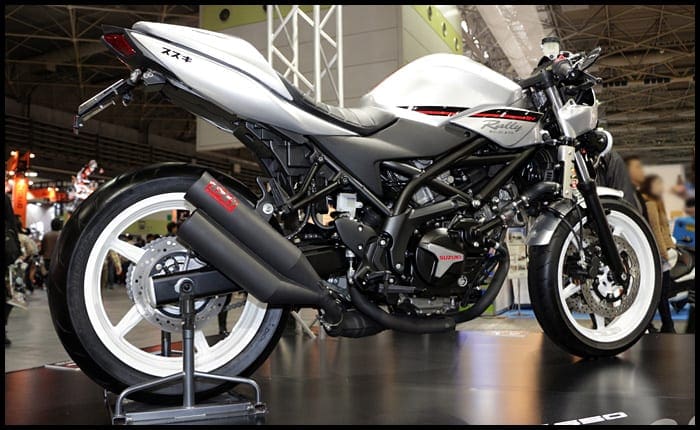 Check out this video walkaround of the Suzuki SV650 Rally Concept.
Basically this is little more than a bolt-on bitsa from Suzuki which was shown at the Osaka motorcycle show at the weekend.
Under the additional bodywork bits, new seat and odd-looking backside is a piggyback Yoshimura exhaust (nice) and the new SV650 from the Japanese factory.
The bike could well just remain a Japan-only special at the moment, these sort of bikes often appear at the Osaka show and nowhere else, but it's worth showing you the video of this just in case it's the sort of thing that floats your boat.
What do you think? Do you like this?