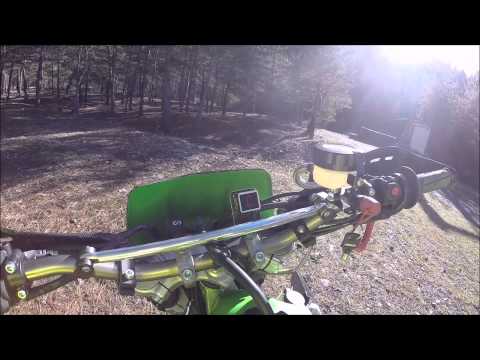 Here's a cracking bit of film to get yer juices flowing.
It's from a french hill climb, there's nothing like a crash or near miss in the footage, but it's well worth a watch.
In fact, if you ever want to know how manic a quick climb feels right from the start – then this is it.
Into the first turn as hard as the last, this lad on his KLX650R isn't hanging around. And you can hear how hard he's being on the bike too.
Here's the video: