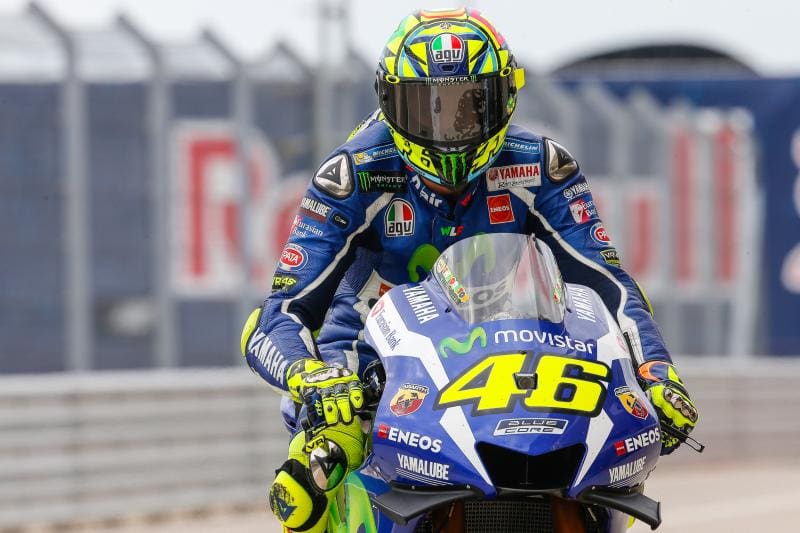 A slipping clutch forced Valentino Rossi issues in the race in Texas at the weekend which ended prematurely as he fell at Turn 2.
The Red Bull Grand Prix of The Americas got off to a less than ideal start for the nine-time world champion as the Italian burnt his clutch at the start. He made decent progress in the opening corners to slot into third, but was forced to ease his pace in order to allow the clutch to recover. His feeling with the bike was coming back and he began to increase his pace but unfortunately entered Turn 2 a little too fast, crashing out of his first race since the Aragon GP in 2014.
Failing to score for the first time in 25 races not only ends an impressively consistent streak, but also sees the Movistar Yamaha MotoGP rider drop to third in the standings. After three rounds, Rossi has 33 points, half of what Marc Marquez (Repsol Honda Team) has at the top of the championship table. It's a long season with 15 races still remaining and Rossi is confident of returning to the podium battle in Jerez, one of his favourite tracks.
Rossi said: "It's a shame because at the start unfortunately I burnt the clutch. I was third but the clutch slipped a lot, so I had to go slow to try and recover the clutch and I lost some positions. At the same time I was not so far, I felt good with the bike, we worked well during the weekend and I felt fast. I had the feeling the clutch was coming back already but I entered turn two, I didn't feel from the bike I was too fast but looking at the result maybe I was… It's a shame because we lost some points in the championship and also because we could make a good race. The positive side is that we are strong and very fast, so we will be ready for Jerez."