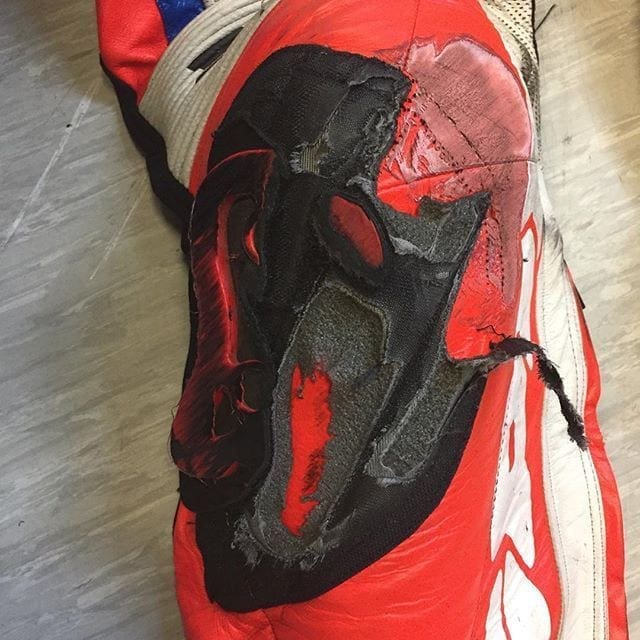 So what exactly does a knee-slider and knee cup look like after holding up the front end of a MotoGP for a punishing race in Texas?
It looks exactly like this.
This is the picture Scott Redding posted of his melted slider and body armour along with this words: "Lost the front a few times in the race , the front tyre was destroyed as was my knee slider !!!!"
Redding eventually finished the race  in 12th place on the Ducati.