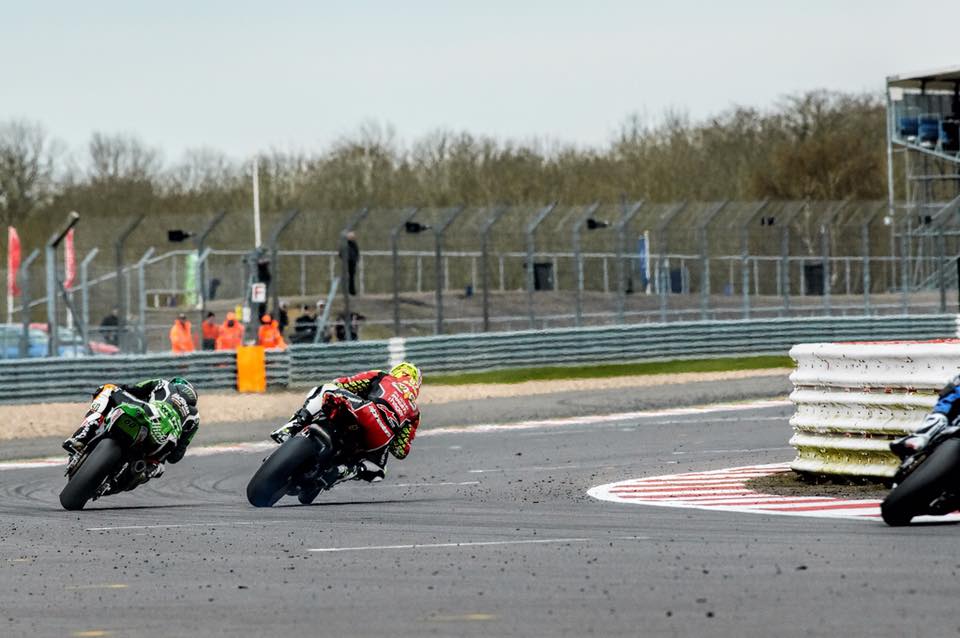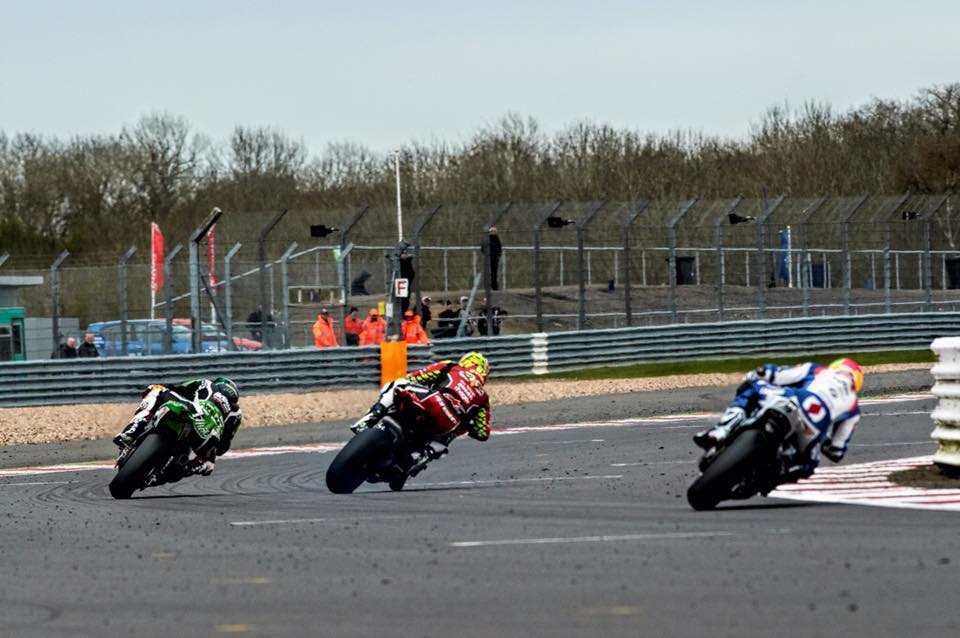 This is the moment when Shane Byrne's Ducati had a massive slide – and let Peter Hickman dive past to bag the race two win in BSB at Silverstone.
Byrne had been involved in a brilliant scrap up until this last dash to the line, the Be Wiser Ducati broke traction and stepped out of line a BIG way.
Hickman's Kawasaki might have been on the outside, longer line at Silverstone but he found grip where Shakey was left speedway-ing it… anyway, here's the pics that tell the story.