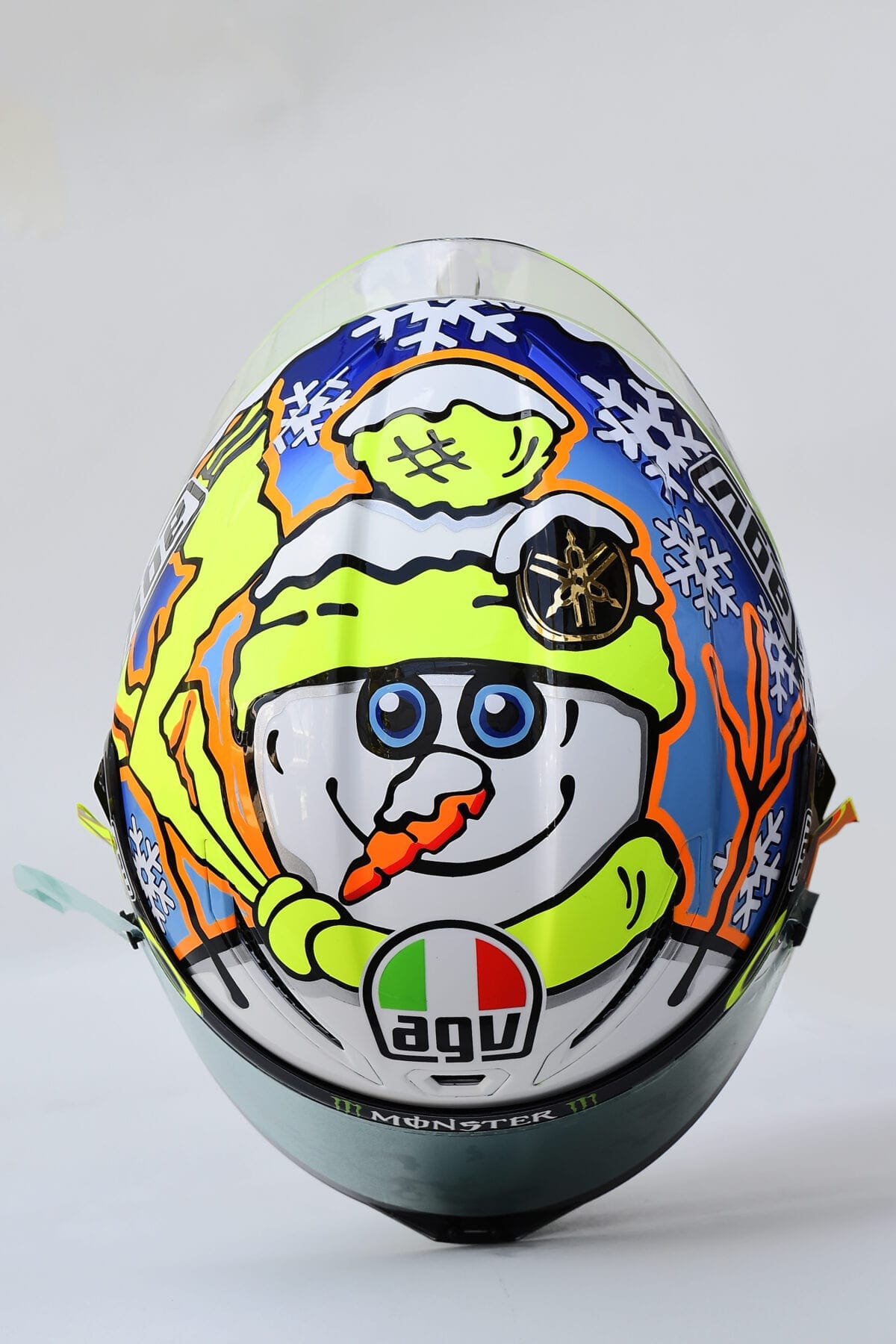 AGV has just released details of two new replicas to the range; one a Rossi winter testing replica featuring the snowman graphics and the other an Andrea Iannone replica – also from his pre-season testing regime – featuring the mashed-up seagull design.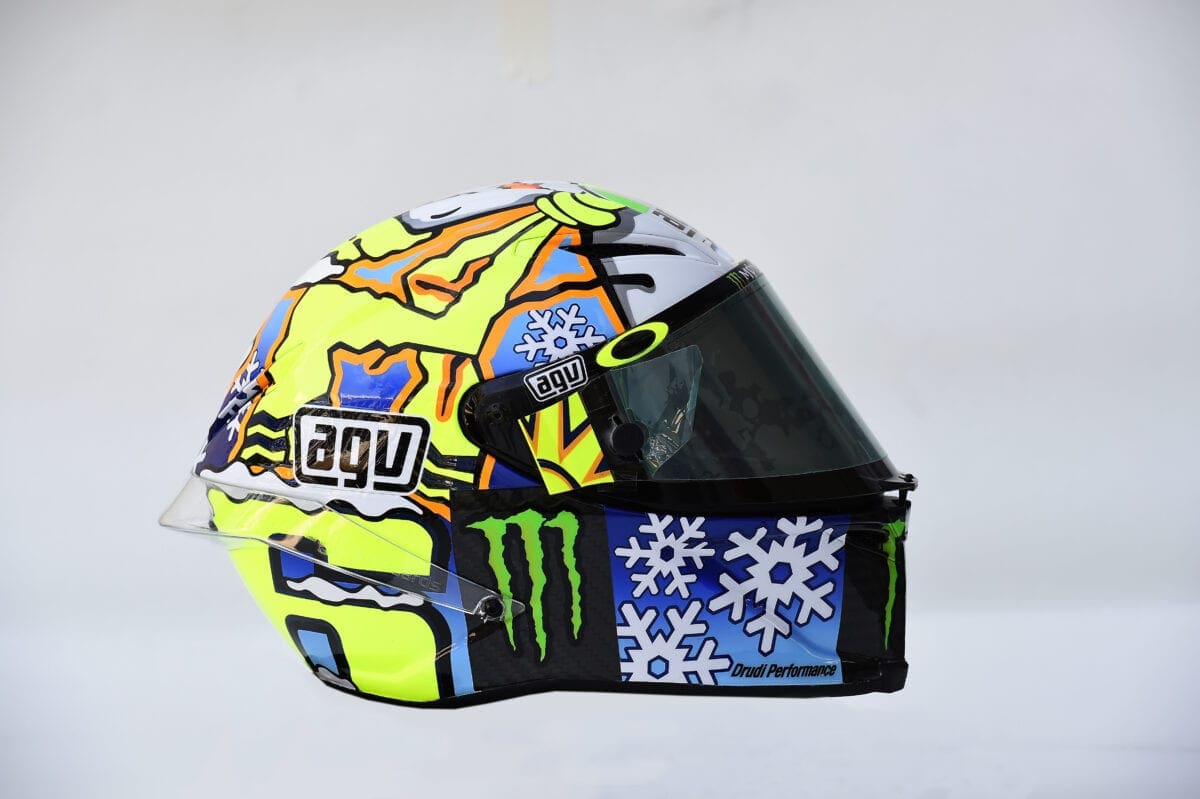 The Rossi Winter Test design
Rossi's design features a smiling snowman, cartoon style, complete with yellow scarf and hat featuring the Yamaha logo. Besides the number 46 on the back, the blue background of the sides of the helmet is scattered with other winter designs like snow flakes and ice crystals.
A Pista GP replica model will be available from September and will cost £899.99.
Contact your AGV dealer to place an order.