We brought you the news a fortnight ago that Valentino Rossi has confirmed to the world that the deal was done and now Jorge Lorenzo has confirmed publicly his switch to Ducati.
The Majorcan will ride for the squad in 2017 and 2018. Lorenzo, born in Palma de Mallorca on 4 May 1987, has won five world championship titles throughout his racing career (250cc in 2006 and 2007 and MotoGP in 2010, 2012 and 2015).
Having spent his entire premier class career with Yamaha it will be the first time Lorenzo has ridden for another factory in the premier.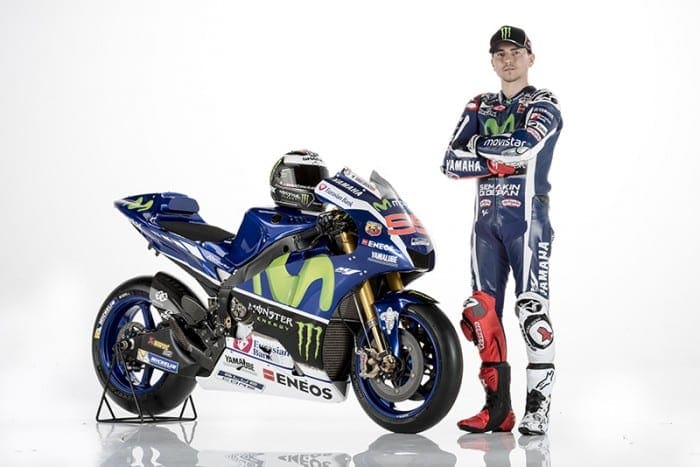 In 2008 Lorenzo stepped up to the premier class and immediately impressed with pole position and second place on his debut. Although the season had several big crashes, it was clear that the partnership was set to produce something special. He would go on to grab the Rookie of the Year title with ease and assert himself as a title threat in the coming years.
2010 was Lorenzo's real breakthrough; taking six wins and never finishing a race lower than second. This incredible consistency has become a trademark of the Majorcan, taking the title with an incredible 383 points. Since then no champion in the MotoGP class has managed to score more points on their way to the title and will be one of the many records Lorenzo and Ducati will be eager to break.
A difficult season followed in 2011, Lorenzo missing the final three rounds of the year due to an injured finger. Despite this he and Yamaha still managed to end the championship in second place overall. The combination would come back stronger in 2012 as Lorenzo fended off both Dani Pedrosa and Casey Stoner to take his second premier class title with Yamaha. He would take five wins and once again never finished a race lower than second place. Lorenzo had changed how races were run, his ability to break away at the front forcing other riders to adapt their race strategy.
Eight wins would come in 2013 as Lorenzo once again did battle with a Repsol Honda rider for the crown, but this time it was Marc Marquez. The two would battle till the last race, Lorenzo doing all he could to take victory but missed the title by a merger four points. 2014 would be another trying season as an inconsistent start ruled Lorenzo out of the title chance. He would take just two wins that season but would again finish inside the top three overall. As ever he and Yamaha remained focused and came back strong for 2015.