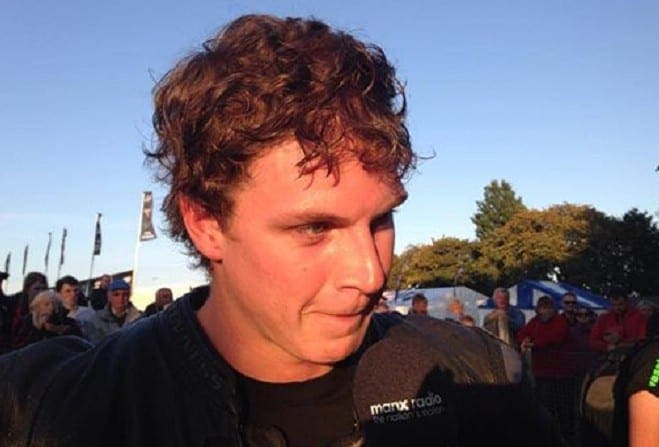 It's been announced on manxradio.com today that Manx rider Billy Redmayne has died.
The 25 year old Laxey racer was injured in an incident at Oliver's Mount on Sunday.
He had been taken to hospital in Scarborough before being airlifted to James Cook Hospital in Middlesborough where he was on a ventilator.
However, his fiance Hannah Louise posted on her Facebook page this morning that sadly he had passed away.
In a moving tribute she said:
"We were told that the damage to his brain was too severe for him to ever wake up again. Even if we had waited for the swelling to go down, the damage was too bad. He also wasn't able to breathe for himself and was kept awake by machines. Myself and his family decided rather than prolong the inevitable, we would turn off his life support machine and donate whatever organs we could. 
I am holding on to the fact that Billy died doing what he loved, and that was the way he always wanted it."
She goes on to say today was their second anniversary of being together and whilst appreciating all the help and good wishes she and the family had received, they now asked to be left in peace.
She ended her post "Happy Anniversary Billy. Sleep tight my love, until we meet again"