Barry Sheene's helmet – the smashed up one he fell in whilst testing at Daytona in 1975 – sold for £15,625 at the Bonhams auction at the weekend.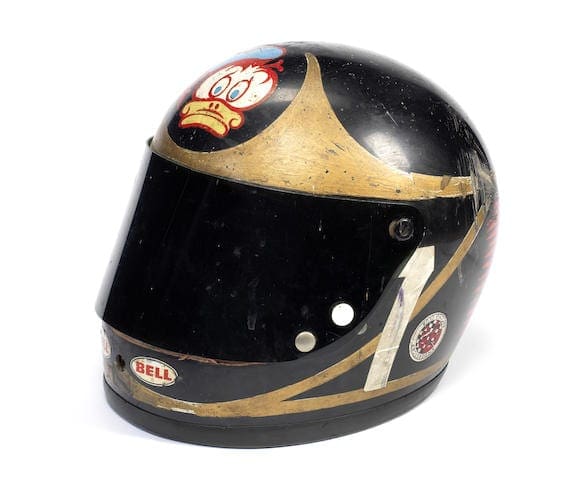 Bearing Sheene's iconic black and gold paintjob and featuring the the famous Donald Duck emblem the helmet was one used by Sheene across the 1974 and 1975 seasons. Because of the widespread publicity of the crash at Daytona – arguably it was the incident which catapulted Sheene to global star status – the helmet has been tagged as the most famous lid ever.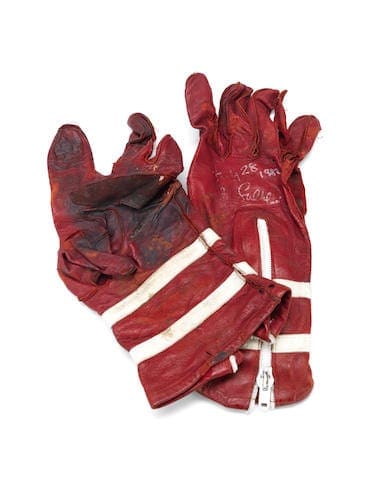 Alongside Sheene's lid was his gloves from that fall, they sold for £1,187.
There were several bikes up for sale in the auction too including Guy Martin's Hydrex Honda that he rode at the 2008 TT event as well as in the British Superstock championship. That sold for an eventual price of £14,720.