Mumbai police: You break our helmet law – you get a real crappy haircut from us!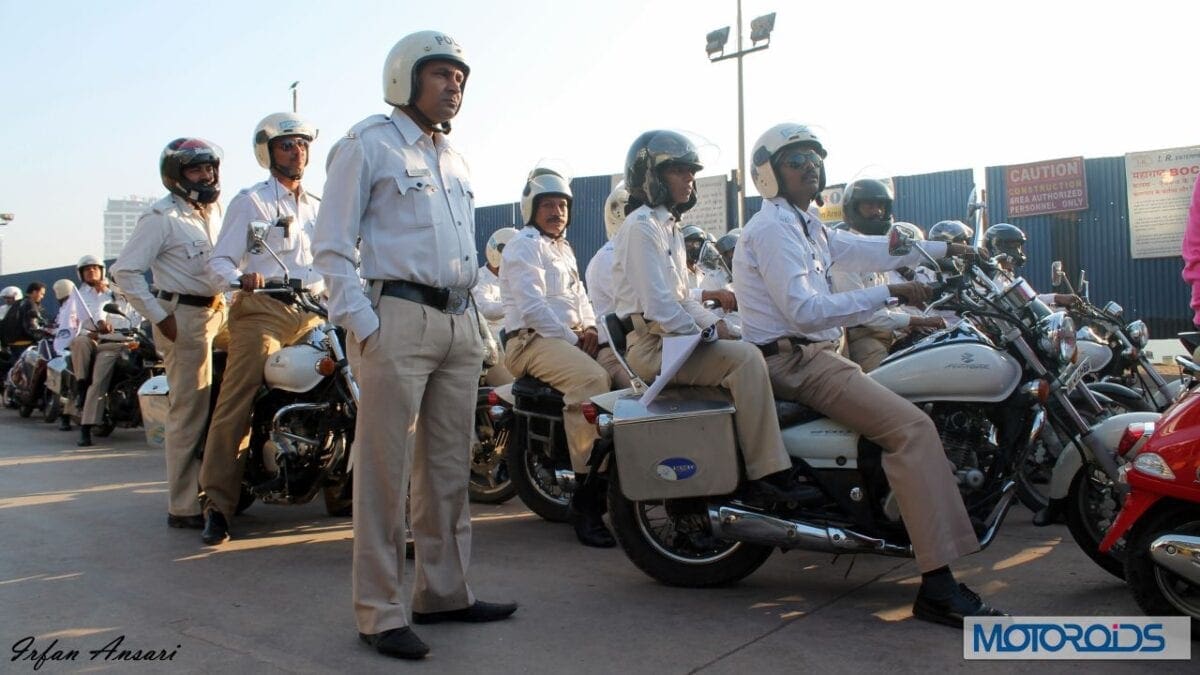 We love this story from the Motoroid lads in India! Police in Mumbai have been properly busy over the weekend cracking down on young riders who are riding around the Indian city without helmets.
And from the sounds of things, the officers are getting pretty annoyed with the amount of riders they're having to pull and lecture.
So much so in fact that when the police pulled 13 youths in one group, all of whom weren't wearing lids, they wanted to know why. The riders said it was because they didn't want to mess up their funky (our word), gelled-up hair-dos.
So, the Kherwadi Police (who montor and police Mumbai's Western Express Highway) decided to take all the riders to the police station where they were given haircuts as punishment. Lovely.
According to the Motoroids website, one of the accused, a 20-year old Hotel Management student, said that he spent Rs. 3500 to style his hair barely two weeks ago and the police indulging in such a practices are humiliating for them. Another student in the final of engineering said that he wasn't aware about the laws although he found this act of the police to be unfair towards them.
Now that's what you call policing. Top work, Kherwadi Police!