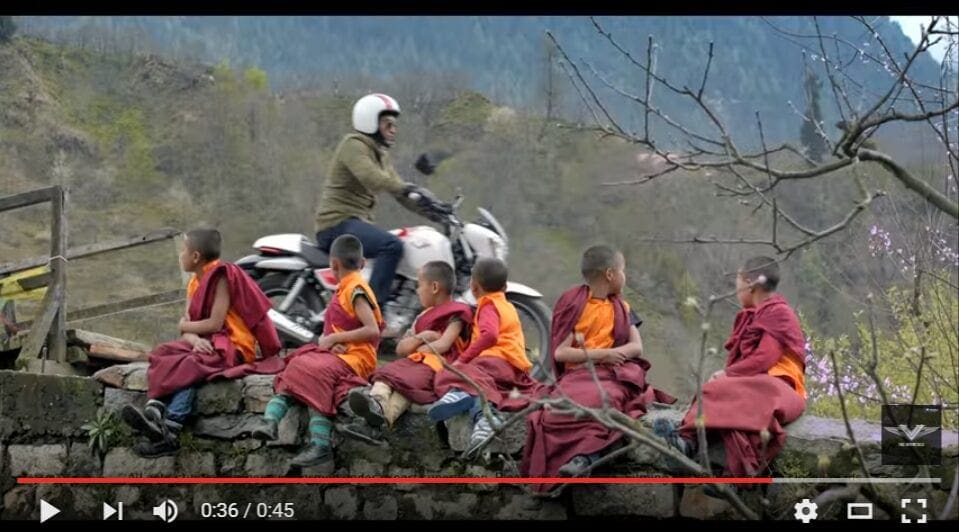 Ok, maybe this video is a touch over the top, but it's quite fun in its own way – and we thought you'd like to see it.
This is the new TV advert for the Indian-made Bajaj V.
Each bike is built with some metal from the aircraft carrier Vikrant which served in the 1971 Indo Pak war. Not entirely sure why that's significant in a 150cc commuter bike that can ride across wooden bridges and past child monks, but apparently it is.
Wonder how long it'll be before anyone makes the 'make a good anchor' joke about this bike, given it's wedge of ex-ship metal going on?
Anyway, it's a sweet and fun bit of video. Here it is: