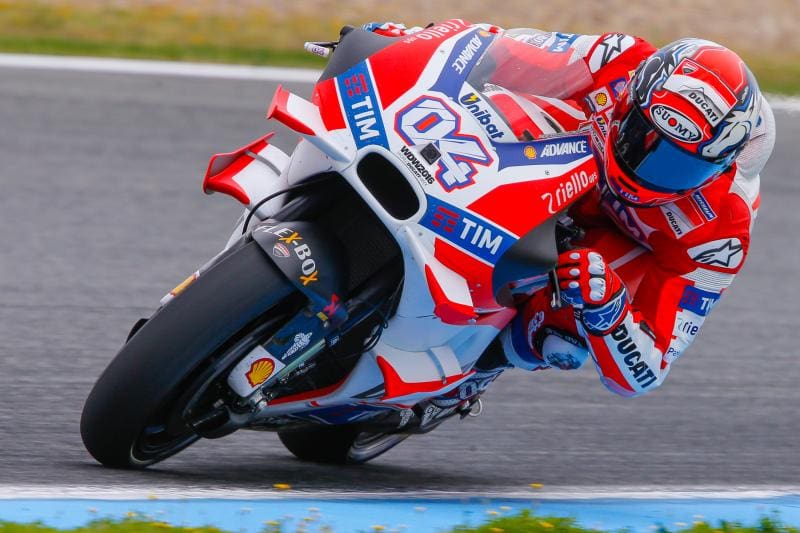 So, remember when we told you earlier on that Ducati had decided on Andrea Dovizioso as it's rider alongside Jorge Lorenzo for 2017 and 2018? And that means that Andrea Iannone is out of a Ducati ride and now is gunning to take over the Suzuki berth vacated by Maverick Vinales with the contract signed and sealed last Friday?
Remember that?
Well, here's another confirmation of our first-placed MotoGP paddock chatter coverage. Yep, Ducati has now confirmed to the massed ranks of MotoGP casual reporters exactly what we broke first. Here's what the factory has just said about it's plans over the next two years. Sounds familiar…
Ducati has announced that it has reached an agreement with Andrea Dovizioso for 2017 and 2018.
The MotoGP rider from Romagna, who started with Ducati in 2013, will spend the next two seasons as the team-mate to Jorge Lorenzo in the Ducati Team riding the Desmosedici.
Andrea Dovizioso: "I'm very pleased to have reached this agreement with Ducati and to be able to continue the adventure we began in 2013. Over the years we worked hard and have managed to bring the Desmosedici to a great level of competitiveness and therefore I am convinced that soon we will get all the rewards we deserve."
Luigi D