OK, here's a story from the 'are you frickin' serious?' file – and we're not saying that this is going to happen, but it might. But it probably won't. Maybe.
Anyway, this is it. It's been reported in the southern hemipshere that Honda has filed patents for a new on-bike air conditioning system. Yep.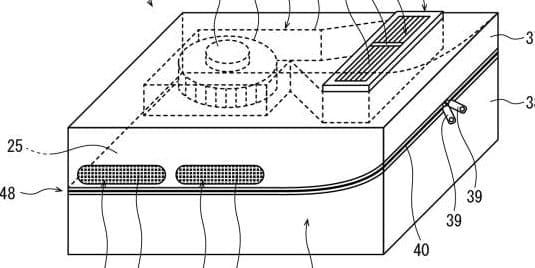 Basically, this looks like a super tankbag into which you put an ice-block chill pack thing. A high-powered fan then draws up the cold air and fires it up and under a rider's helmet as the bike is ridden.
Let's face it, this could be quite pleasant on really hot days – but we're not entirely sure how long the effect will last because at the end of the day it's only the cold air off an ice pack being blown into the face area of whoever is riding a bike.
Hmmm… could well be absolutely rubbish. But whatever the truth of the matter, the patent is supposedly in the 'patent system'. What do you think?