Video: Teenage Mutant Ninja Turtle pulls a huge Ducati Streetfighter wheelie.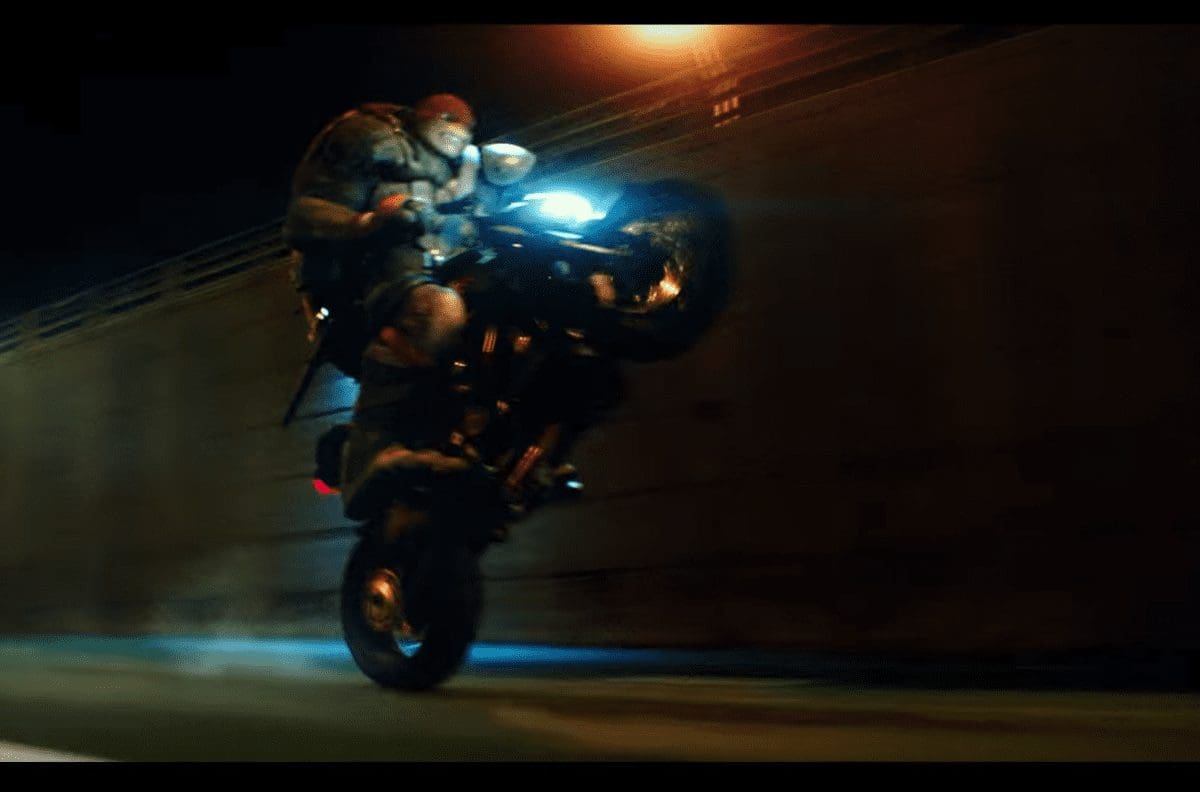 So this is a mash-up of two things from your childhood that might just have come together in a pretty decent family movie that's just about to hit the cinemas.
Yes, it's a Teenage Mutant Ninja Turtle wheelieing a Ducati Streetfighter.
Yes, we like this and we hoped that you would too – although we're not sure if we like this because it's a good fun film, it's a throwback to our collective childhoods or because we're suckers for whatever's new…
Anyway, there's a clip of the action below from the new film, Teenage Mutant Ninja Turtles: Out of the Shadows.
In the snippet from the new movie Raphael (actually, we don't know that this is Raphael… we're guessing here, it's probably Michaelspangelo or Donicktello) leaps out of some sort of American garbage truck and smacks a few Ducati riders around, then gets on a bike and pulls a pretty stonking wheelie.
Nope, we're not taking this seriously. It's just a clip from a new film that we figured you'd like to see, if only to go 'huh' at. So here it is. Huh.