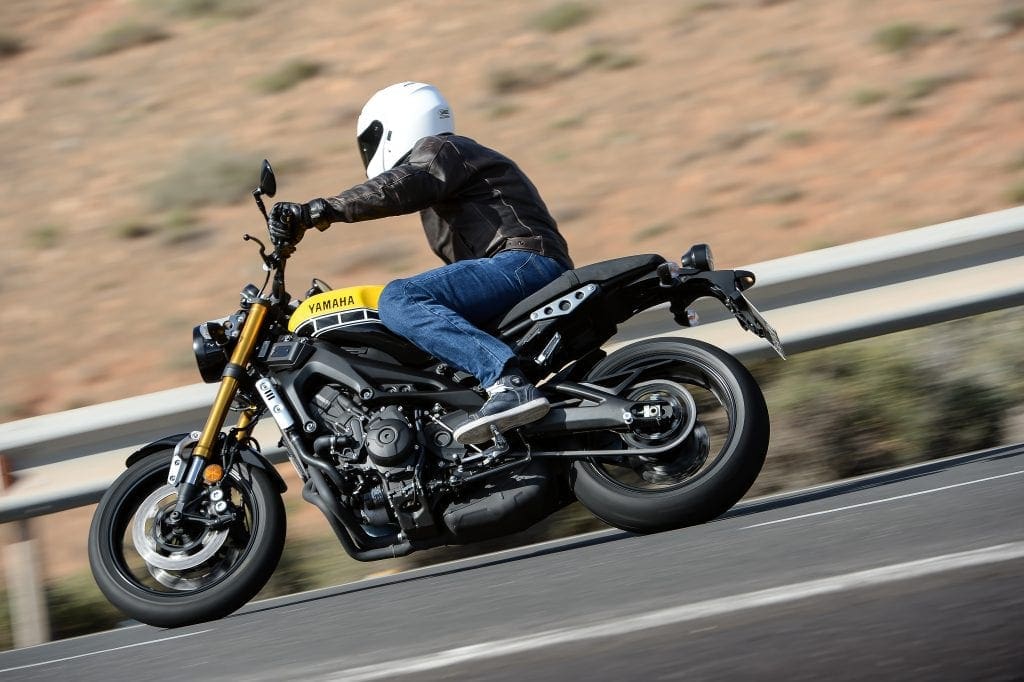 Tested by: Mikko Nieminen // RRP: From £122.99 // Sizes: Mens: 30"-44", Ladies 8-18 (leg length adjusted for free) // Colours: Mens: Blue, navy, black, Ladies: Blue, black
I have only recently started to use riding jeans instead of leathers or heavy-duty textile trousers. The biggest reason for my hesitation was always the level of protection (or the lack of it) offered by motorcycling jeans. So, no prizes for guessing what particularly drew me towards the Hood Jeans. Yep, it was the impressive level of protection they offer.
The K7 jeans feature a K-tech para-aramid lining, which is soft to touch, but highly abrasion-resistant. The lining runs all the way from the waist to the top of the boots, which was an instant plus for me. Some riding jeans only have the protective lining in areas most likely to meet the tarmac in case of a spill, which always leaves me feeling a bit unsure about the protection they would offer if I ended up with the shiny side down. No such worries with these jeans!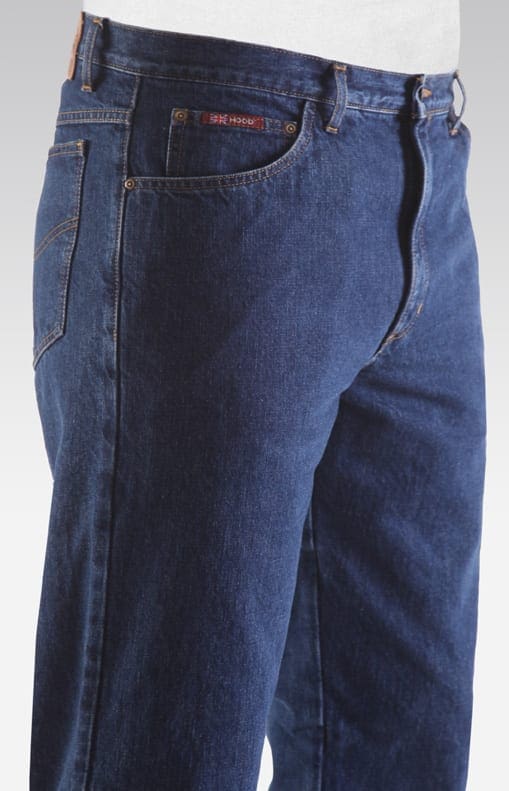 In addition to the lining, the jeans also feature optional D3O hip and knee armour. There are two options to choose from: armour certified to CE Level 1 or CE Level 2. The first option adds £30 to the price of the jeans, while the second option costs an extra £42. As far as I'm concerned, that's money well spent. The D3O armour is nice flexible material and offers a good deal of protection. The armour is attached to the jeans with large Velcro strips, which gives plenty of room to adjust the position for perfect fit. In particular, I like the way that you can move the knee protectors sideways, as I often find that the protectors slide to the inside of my knee. With these, I can make sure the armour is exactly where I want it.
Like many riding jeans, the K7s look very much like a regular pair of jeans. They are slightly thicker because of the lining and of course there are little bulges in the knees and hips if you opt for the protectors. But other than that, the jeans could pass for a regular pair of denims.
Aside from the protection, what I really like is the service that Hood Jeans offers. This is a family business that offers great customer service. The jeans are made in the UK and to make sure the fit is exactly right, the leg length is altered at no extra cost, which for me is a real boon as I always seem to be in between the standard sizes.