Victory Motorcycles will be racing up the mountain with two very different motorcycles in this year's Pikes Peak International Hill Climb (PPIHC), an event that marks its 100th anniversary in 2016.
In a gas vs. electric battle in the experimental class, Victory Racing's Project 156 will be piloted by former Pikes Peak Champion Jeremy Toye while the Victory Empulse RR racer will be ridden by Cycle World's Road Test Editor Don Canet.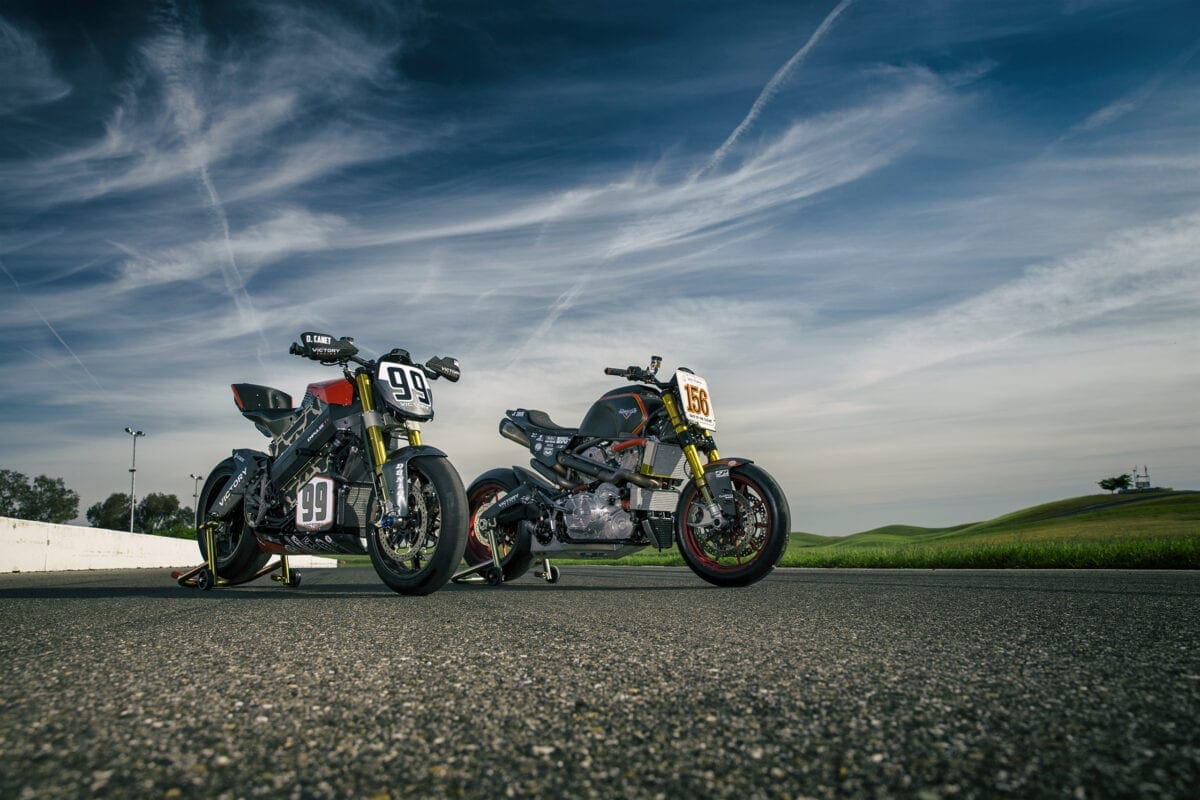 Project 156, named for the number of turns on the mountain road, is powered by a full race-prepared version of the liquid-cooled four-valve 1200cc DOHC V-twin that motivates the new Victory Octane production motorcycle. The Victory Empulse RR is being brought to Pikes Peak to build on last year's podium finish at the Isle of Man TT. Victory's production Empulse TT is the street-legal version of this winning motorcycle.
"Victory Racing serves as an international R&D development program and test beds for future products, and since Pikes Peak is arguably the most challenging race in America – it's exactly where we need to be," says Alex Hultgren, Director of Marketing for Victory Motorcycles: "We are proud to bring the Victory Racing team back this year for participate in the 100th anniversary of the 'Race to the Clouds' and try to take back the mountain for an American manufacturer. We can't wait to see which bike comes out on top in this battle between gas and electric motorcycles."
Following an early test, Empulse RR rider Don Canet was impressed with the package. "Having now had a leg over the Victory Empulse RR racer, I'm very optimistic about our prospects upon returning for another go on America's mountain," Canet says: "Pikes Peak is an ideal venue for an electric powered bike to showcase its performance potential."