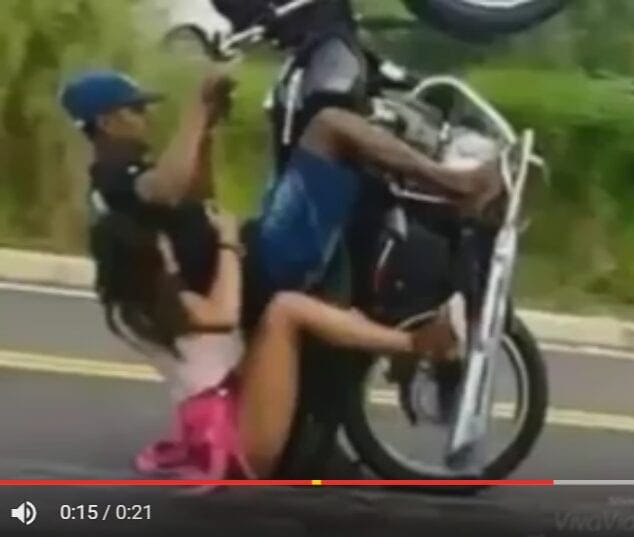 OK, there's no point in being clever with this – so we're just going to say WATCH THIS VID.
It's a girl on the back of a bike in Indonesia or somewhere similar. We've got no info on the clip. Anyway, she's a pillion in a skirt and top (as you'd expect) and the bike's rider pulls a wheelie.
Only, it's a stonker on full vert. Right up there.
Normally, it'd be dragging metal on the floor. This time though it touches down something far more fleshy. And you see the results at the end of the vid.
Properly dumb and funny at the same time. Bet she didn't half give him a slap when he pulled over to see what the screaming was about…
Here's the clip. Share it around for us would you? Cheers.