Video: The blind leading the… pillion wife who steers from the rear.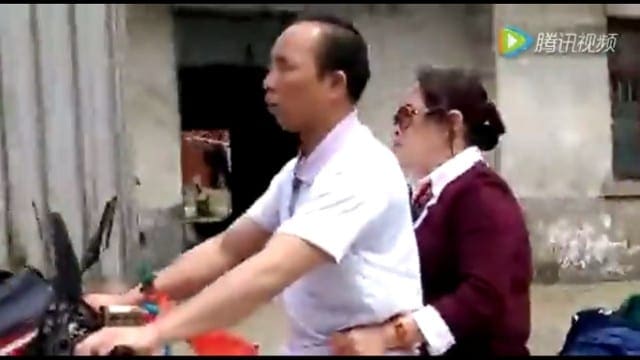 Just when you though you'd seen it all, something new is spotted out on the road in China.
This time its a couple on a motorbike, a blind man and his wife. The twist is that the blind man is the one who's riding and she's the pillion. Yep.
The couple were spotted riding around Yichun city in Jiangxi province.
Local police tracked down the blind man in the video earlier this week. He works at a massage parlor in the city, but goes back to his hometown each month to visit his mother – and regularly travels around on a motorcycle. In factm he went on to say that to save money on bus fare, he sometimes just takes the motorcycle for a spin on his own – although when he does he usually he wears shades so other drivers won't be alarmed.
Seriously.