New Yard Built XSR900 'Monkeebeast' by Wrenchmonkees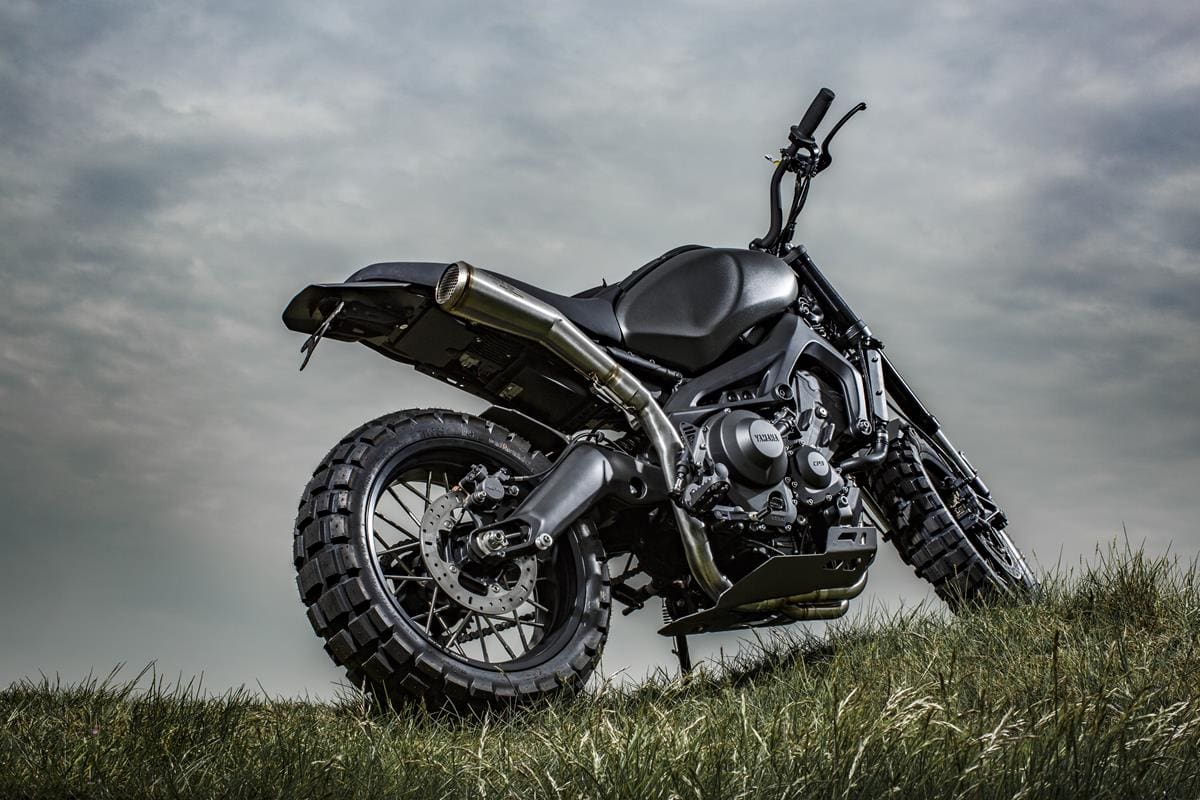 Custom motorcycle builders the Wrenchmonkees are not only at the heart of the custom scene, they are also at the heart of Yamaha's Yard Built activities. From their Copenhagen workshop the Danish duo have been responsible for a string of stunning builds from the Sport Heritage range, including the XSR400, XJR1300 and now, the XSR900.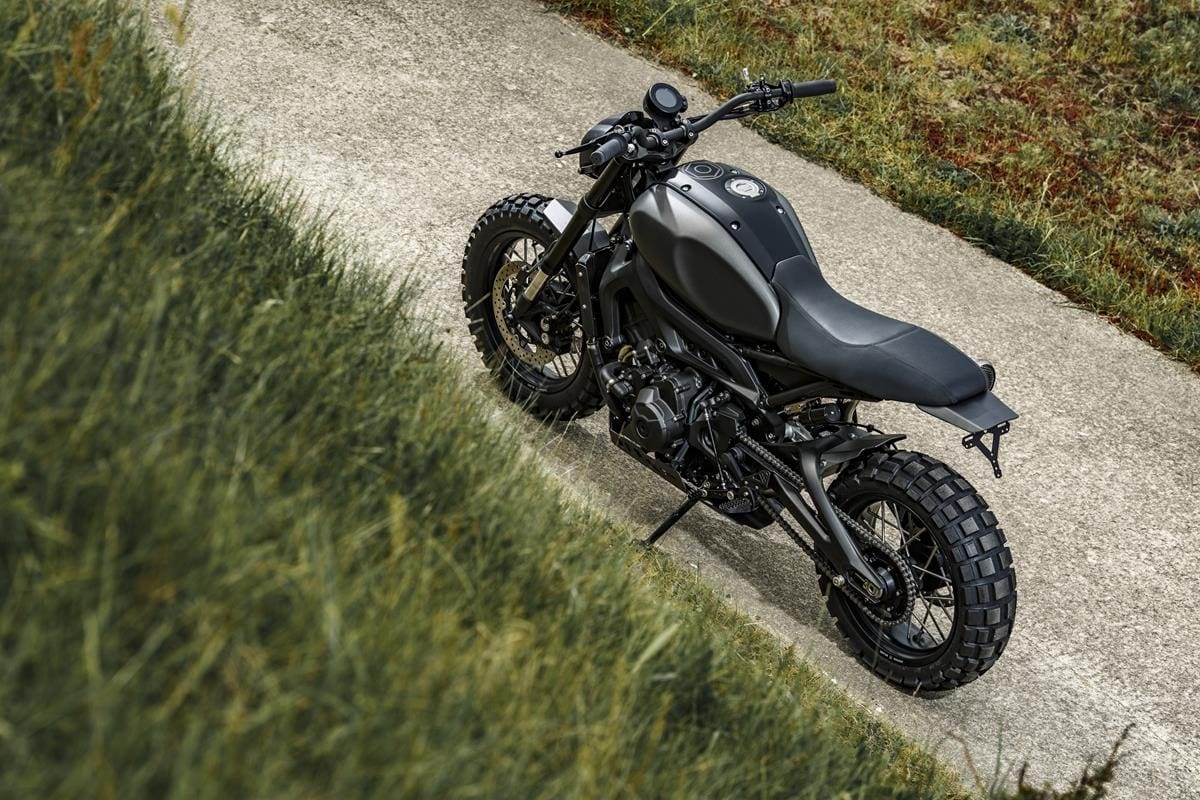 "The Wrenchmonkees are one of the most influential builders in the custom scene," said Yamaha Motor Europe Marketing Coordinator, Cristian Barelli. "We have worked with them since we began the Yard Built project and have collaborated on some really ground breaking machines. This latest build is brilliant; it shows clearly that their design is constantly moving forward and evolving, ahead of the game! I'm really happy that they have shown that with some clever modifications, but no cutting or welding to the frame, you can transform the XSR900 into something completely different."
Taking the XSR900 from a street machine to an all-terrain beast comes courtesy of Borrani 17″ spoke wheels with black rims, 9mm stainless spokes and black hubs. The Borrani wheels get wrapped in some serious rubber, Continental TKC tyres. The rear-end gets beefed up with a K-Tech shock, Gilles Tooling chain adjusters and a TRW rear brake disc and steel braided brake lines.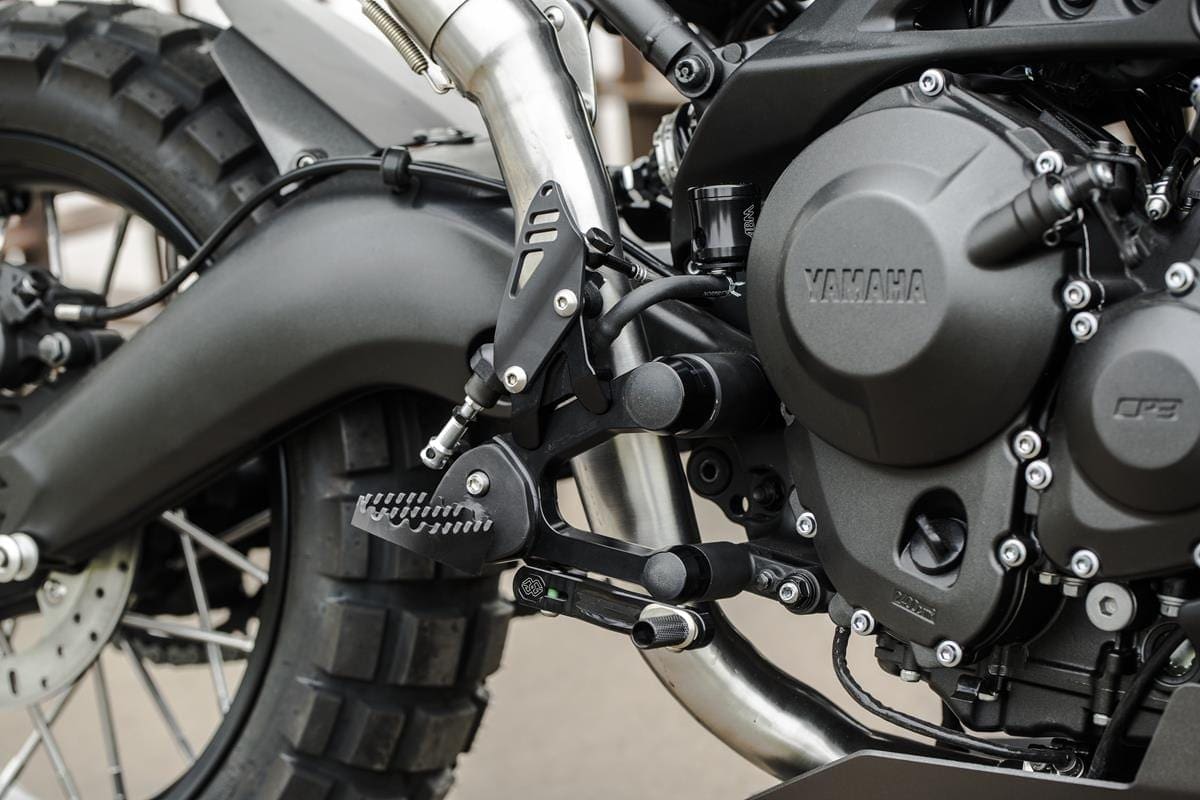 The rider position is dealt with by adding a Wrenchmonkees one-off seat, Gilles Tooling rearsets modified with enduro footrests, a Magura handlebar and Biltwell Renegade grips. Braking at the front gets an upgrade with a Nissin radial front brakemaster and steel braided brake lines. Motogadget pushbuttons clean up the contact point and an MT-03 style headlight and LED rearlight shine out.