Fancy doing some onboard with John McGuinness at last night's practice lap of the TT?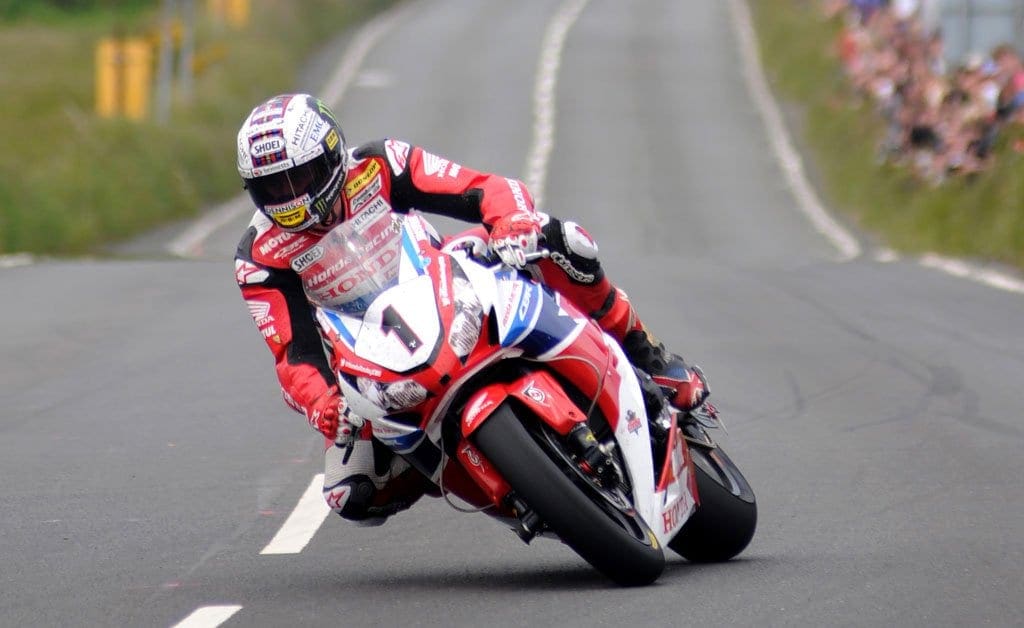 This is the part of his 130.5mph from yesterday's outing.
The 23-times TT winner says that the high-winds last night caused him some problems during the laps he bagged, but his time was still only fractionally slower than Ian Hutchinson and Michael Dunlop – Dunlop nudging into the 131mph bracket.
The first big bike race, the Superbike class, is this Saturday. Here's the footage: