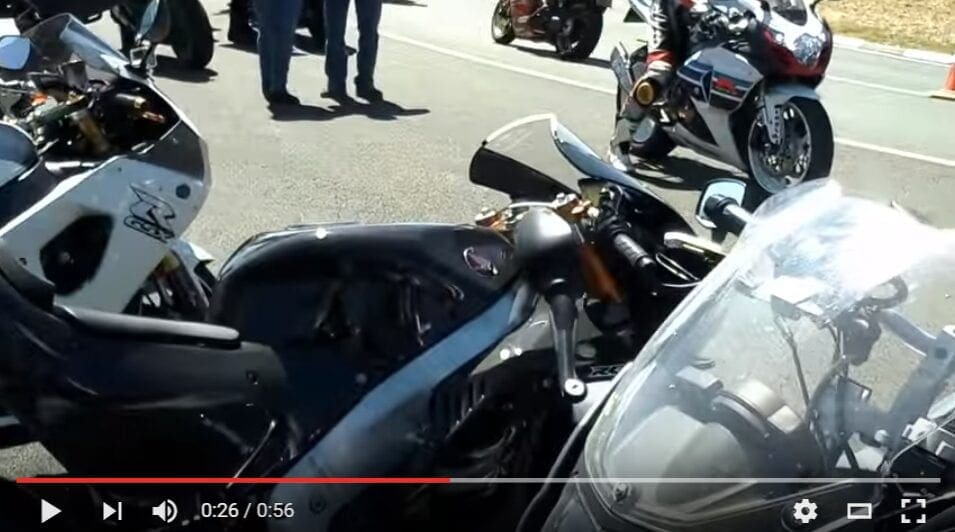 This is the shocking moment a £152,000 Honda RC213V-S gets knocked off its sidestand at the TT.
Here's how it went down, the MotoGP-bike-for-the-road was parked up at the Creg-ny-Baa pub on The Mountain course yesterday when a BMW  tipped off it's stand and fell onto the RC213…
In the video you can hear the man with the camera shout out 'Oh no!' and then another voice says 'That's £152,000 there!' The YouTube listing has the headline 'Honda rcv £150,000 gets written off with frame damage – seems unlikely that it's a write-off through this though…
Bugger. Poor sod.