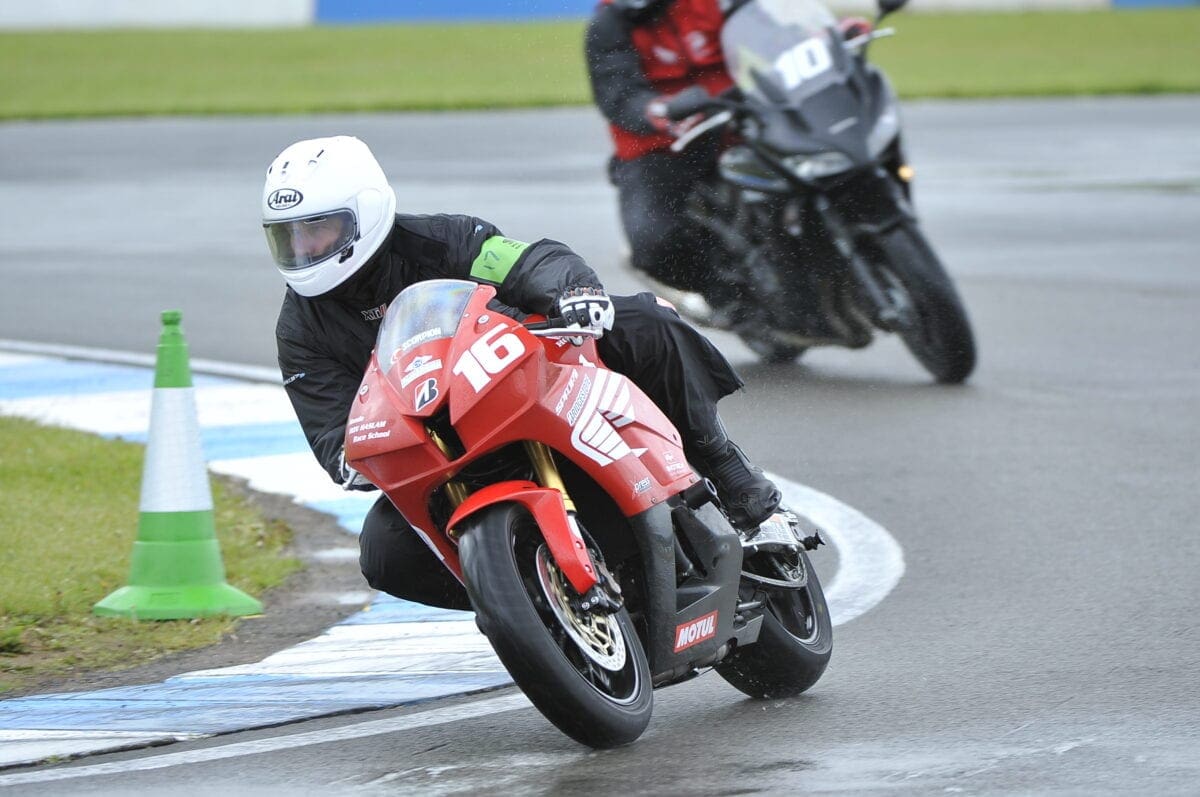 When I approached Donington Park for my Ron Haslam Race School Premier Experience, I wasn't feeling fast, confident or even particularly excited. I had just battled the hellishly busy M1 in heavy rain, I was wet and cold.
Things started to brighten up as soon as I got in the vicinity of the race school though: there was a line of sparkling new Honda CBR600Rs being fuelled up for the day, and the rain was easing a bit.
I can't think of many places as well equipped to turn anyone from a sluggish Sunday rider into a knee-scraping track-missile than the Ron Haslam Race School. The school is based at Donington Park, one of the finest tracks in the UK, and it doesn't use the Haslam name in vain – the man himself is very much present at the school, riding with the learners. You can often spot other racers at the school too, such as Ron's son and British Superbike Championship rider Leon Haslam.
What are the options?
There are three different types of half-day courses, or 'experiences', to choose from: On-Track, Premier and Elite. Regardless of which one you choose, the day starts with registration and getting your kit sorted. The great thing about the race school is that you can just show up in your normal clothes as the hire of all the riding kit is included in the price. You can, of course, use your own leathers, helmet and so on, but the option is there.
The On-Track Experience combines track riding and bike control exercises. The Honda-sponsored school provides the bikes for all courses, and the On-Track Experience can be done on a Honda CBR125R, CBR300R or CB500/CBR500R.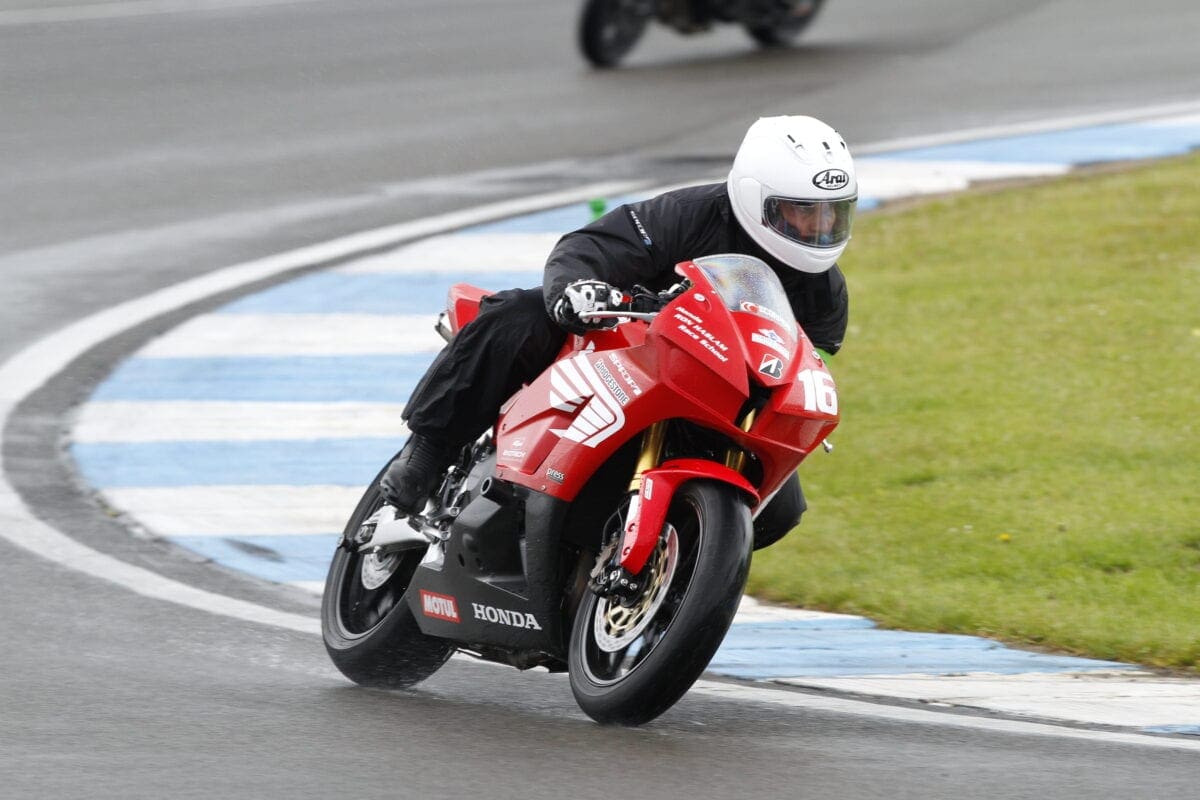 Having already done the On-Track Experience, I opted for the Premier Experience, which is more intensive, and includes more track time. It also introduces riders to a more powerful machine in the form of the Honda CBR600RR. The day starts with a briefing, after which the riders move onto the track for three riding sessions. There's