2017 Hayabusa: Suzuki's secret drawings show radical new weight-reducing frame.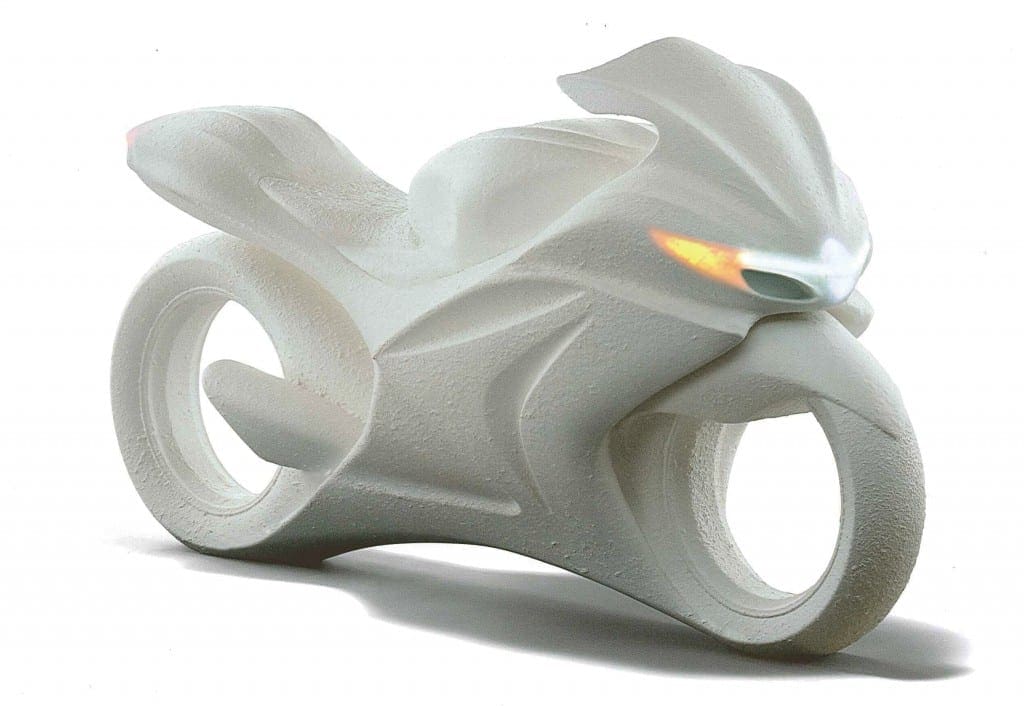 Suzuki's next generation Hayabusa is going on a huge weight-reduction program to make it even faster than originally planned – according to insiders who have sent us these patent drawings showing a radical new frame design.
The frame in the drawings is a major step forward for Suzuki. The factory will file the designs that show the new frame for the flagship speedster in three distinct sections. We've got the three designs for the frame here to show you.
In this first picture, below, you can see the side-on of the new frame wrapped around a motor. The key elements in the frame are marked up as 3,4 and 5.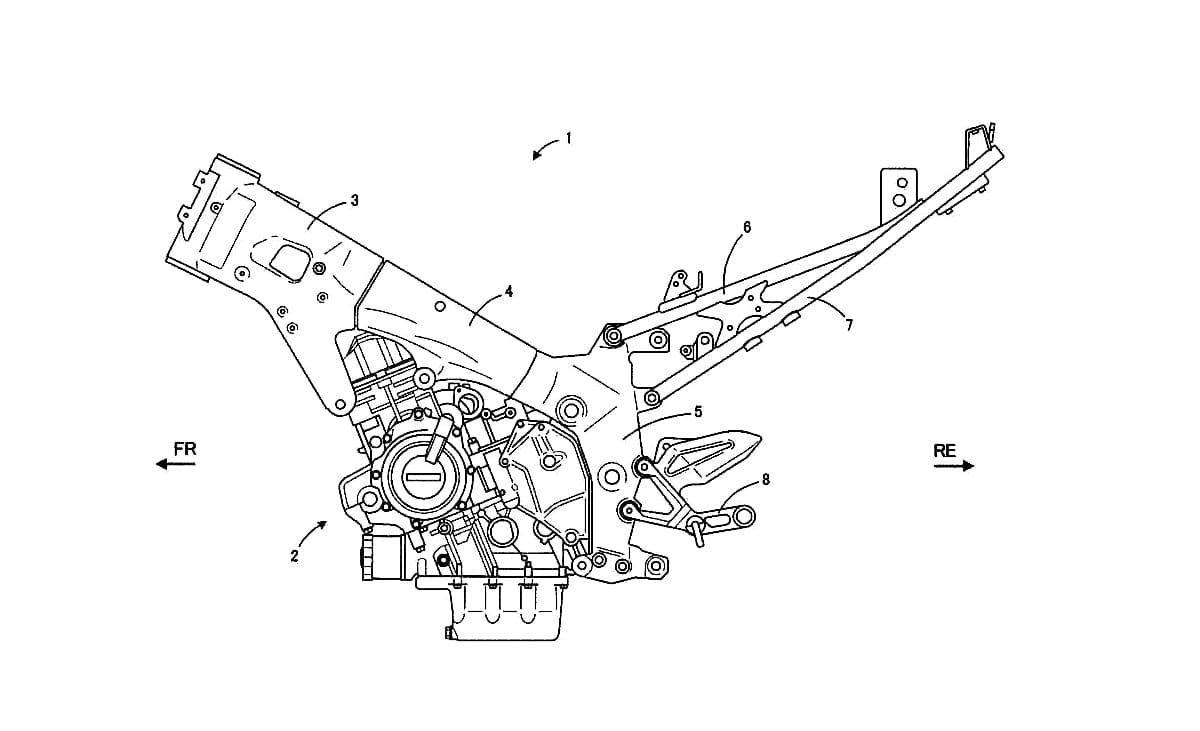 Number 3 is the front part of the frame – this is, according to our man on the inside, being made to be extremely lightweight but with strong cross-bracing for some rigidity.
The section called number 4 is a super-strong segment of the frame that supports the engine and gives the frame its side-strength and most of its rigidity. This is made from a solid-cast and acts in a similar way to torsion bars in a supportive way to stop any flex from the front and back frame parts being transferred along the entire frame lay-out.
Number 5 is the rear part of the frame that 4 effectively plugs into and is made to the same lightweight spec as the front part to 'seriously reduce the amount of weight the frame previously had'.