Yesterday we asked the question: Where is Guy Martin? after the live tracking for the punishing Tour Divide mountain bike race through America showed no sign of the housewife's favourite – well last night we were told that Guy IS competing in the event and he's doing it under the fake name Terry Smith!
Now, we can't be sure if this is accurate but for the sake of plotting the sideburned pedal pusher let's say that – for the moment – it is. Here's what we know about the entry from Terry Smith in the event (and, if it's not Guy, then Terry is going to get a nice bit of free publicity through this, so it's all good…).
Terry is listed as British (tick), he's doing an individual time trial on the Tour (tick) his target finish time is 20 days (blimey) and his age is 34 (tick).
Here's Terry's/Guy's recent history on the Tour, looks like pretty tough going: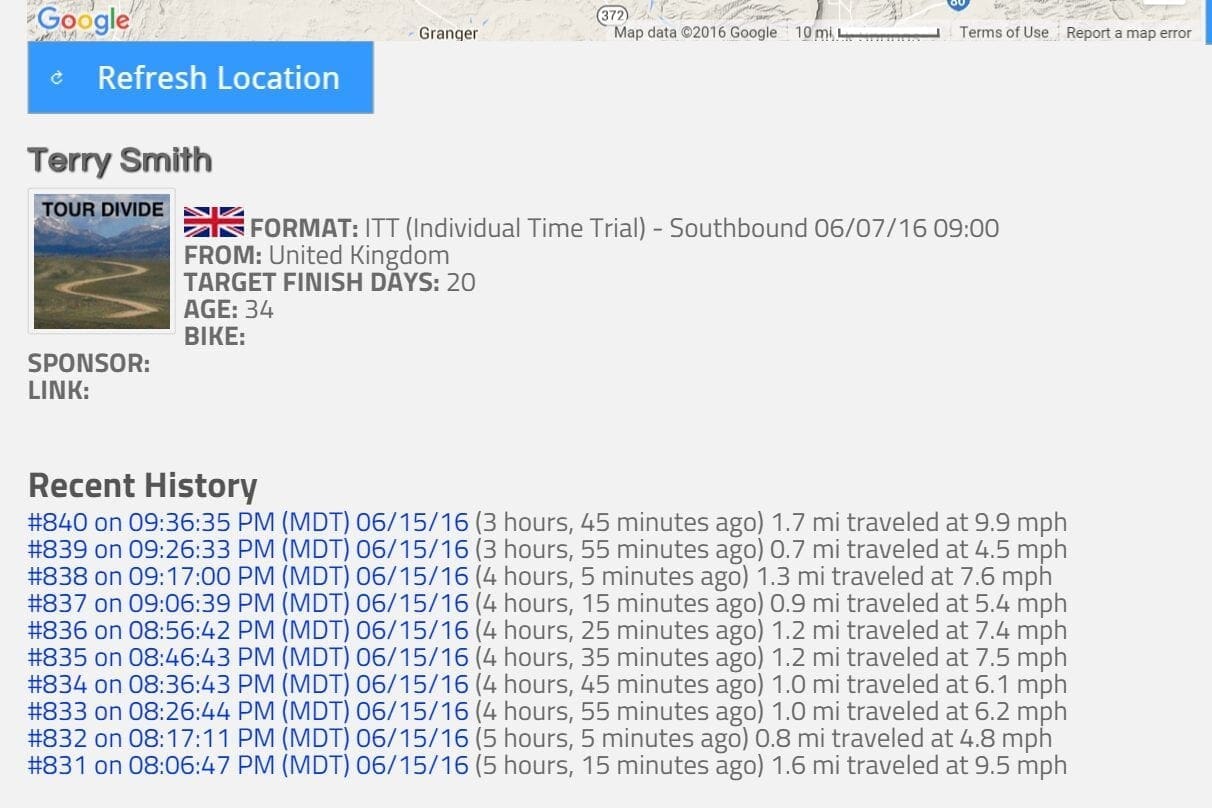 Article continues below...
Advert
Article continues below...
Advert