REVEALED! Ducati CEO designs to re-invent the wheel (and cure chatter at the same time).
Claudio Domenicali is the Chief Executive of Ducati. A man with lots on his plate. But when he's not steering one of the world's strongest motorcycle brands to bigger and better things, the guy is still an engineer and inventor. And here's his latest idea – a motorcycle wheel with a rubberised centre that acts like a shock absorber mounted INSIDE the wheel itself.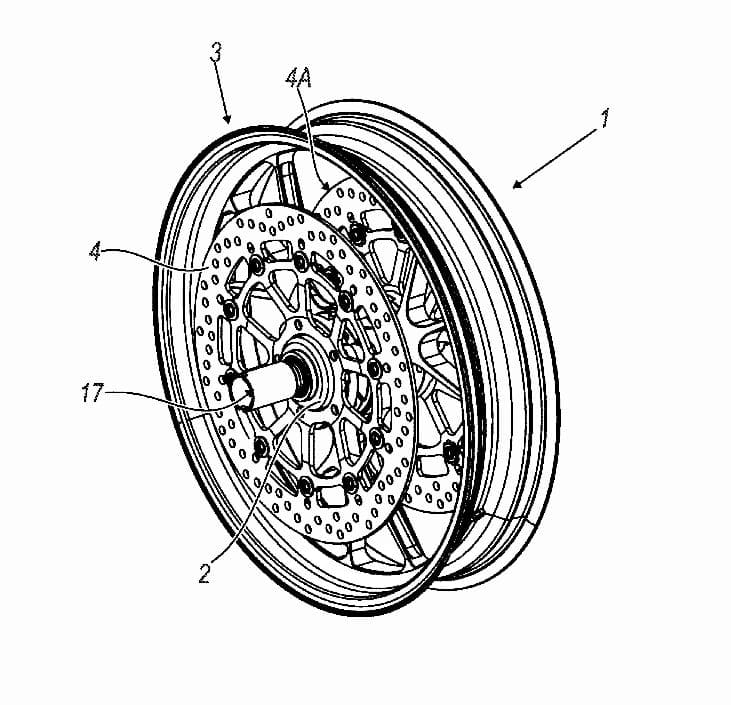 The designs look pretty radical but have been filed for Ducati with patent offices across Europe, the USA and China. The drawings show a wheel with what's described as an 'elastically yielding material' fitted inside the cast elements of the hub and spokes. That's the bit shown as shaded areas in the drawing below.