Kawasaki secret updates for ZZR1400 revealed in hidden design.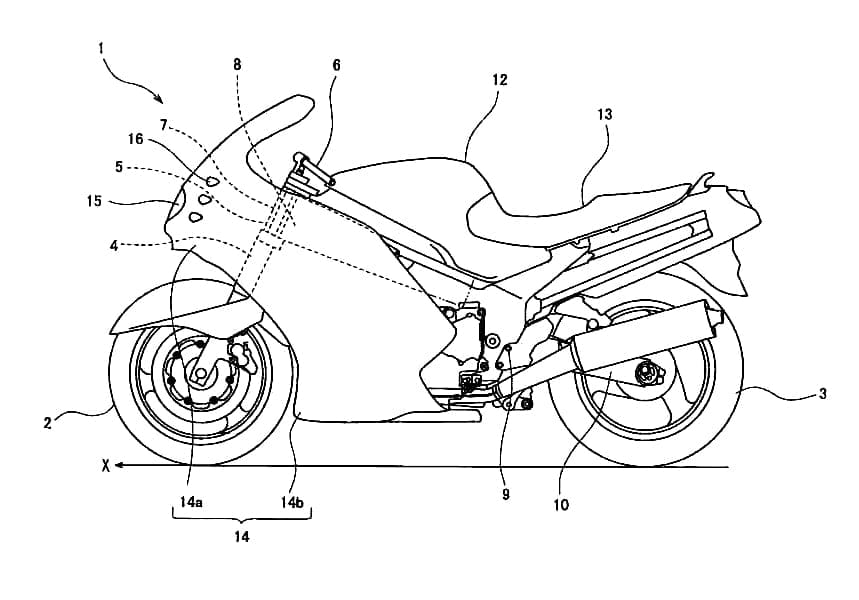 Kawasaki has tried to sneak this mystery motorcycle's design through the patent system – by hiding under a listing for a new headlight outer.
Now, to be honest, we haven't had any information through about this other so we're working on what you can see in the images. Looking at the head-on image of the what-is-that-bike we can see one major, circular headlight with three smaller lights set on each side.
What is clear from the front drawing is that the three lights on each side of the retro-ish centre headlight are cornering lights. In the drawing below you can see that the top light on each side is the first to light up automatically when the bike is leaned over in the same direction. As the bike leans over more the second light then lights up in addition to the top one, further over still and all three lights on that side of the bike are lit, along with the main headlight which is on all the time.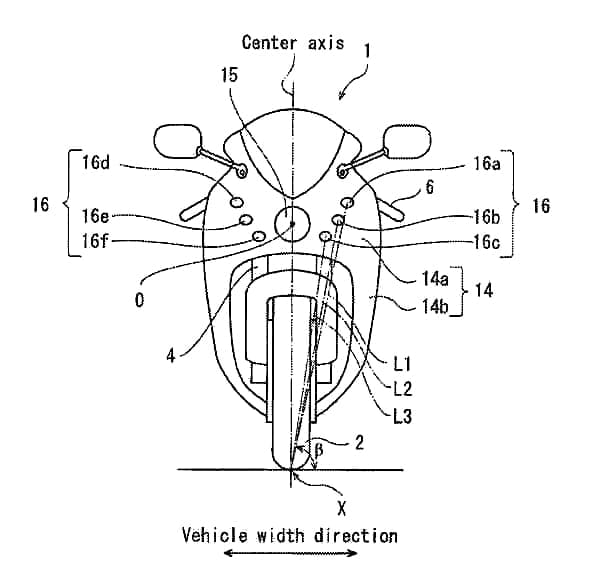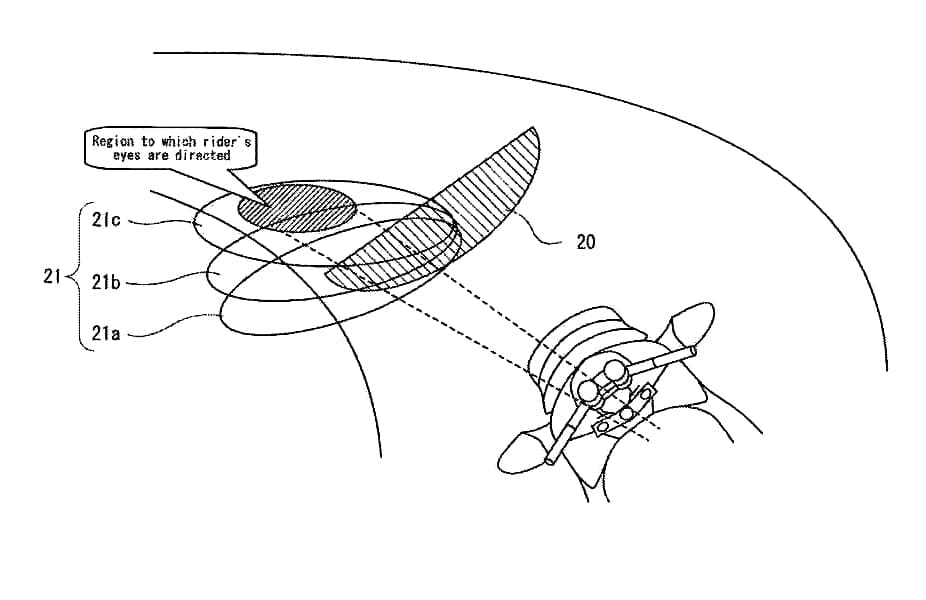 It's not the first time a system like this has made it to market, the KTM 1290 Super Adventure is one model with cornering lights built into the bike's farings as standard, but this is the first time that this tech has been seen on a future Kawasaki plan.