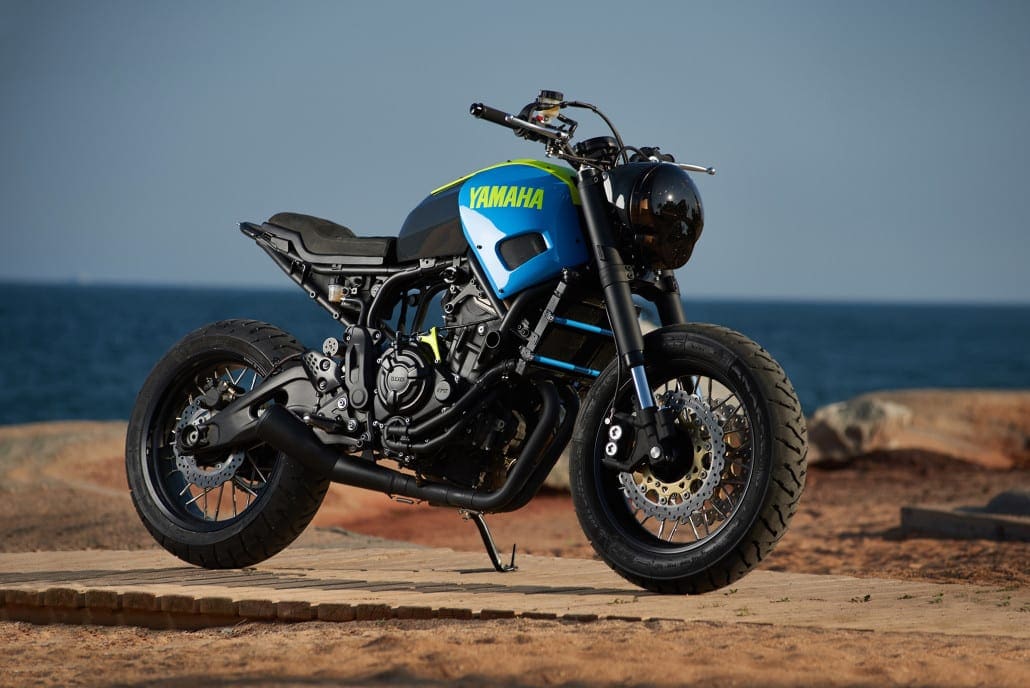 Yamaha's Yard Built Platform returns to Spain for a special build just in time for summer with Ad Hoc Café Racers. The partnership has delivered a rough and tough take on the XSR700.
Ad Hoc's David Gonzalez is no stranger to customising Yamaha motorbikes. The Barcelona based custom builder has already received international recognition for his work with the XJ650 and XJ750, stripping and re-working the classic machines before finishing with just the right amount of powder-coated, one-off pieces to make a mark.
"I really like this crazy style David has created," said Yamaha Motor Europe Marketing Coordinator Cristian Barelli. "The tough 'street tracker' feel really fits well with the XSR700 and the paint job is something totally unique. He made sure to follow our golden rule of no cutting or welding to the frame of the bike, so it really does prove with this build that you can customise your XSR to really stand out from the crowd without any major fabrication work. The custom detail is very well crafted without compromising the rideability of the XSR700, keeping the fun factor!"
To get the Ad Hoc look, David started at the front, adding a number of genuine Yamaha parts from other models. These included an MT-09 stem and handlebar set, front forks, disc brakes, brake master cylinder and clutch from the YZF-R6 and front light and bracket from the MT-01.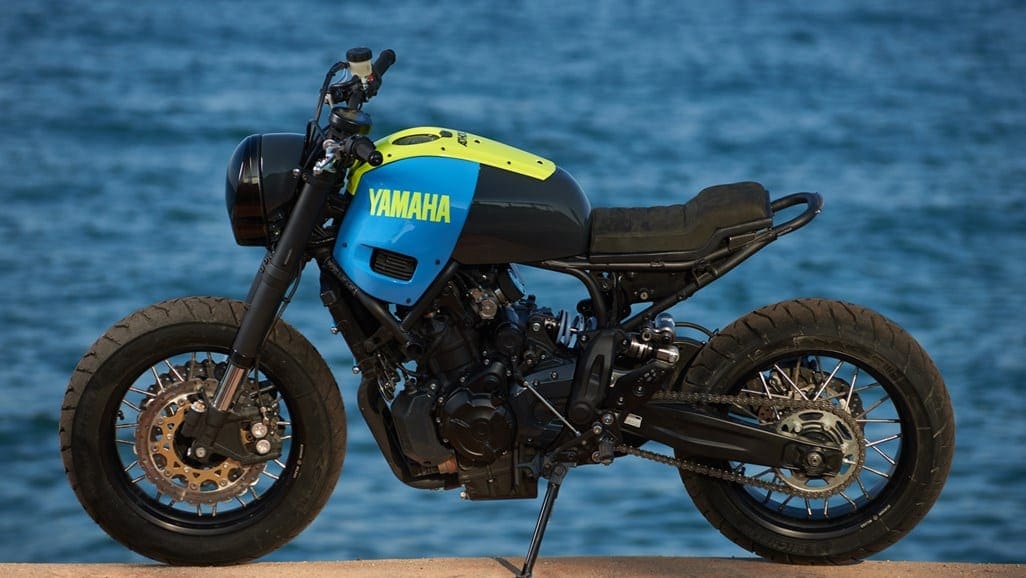 Borrani rims and Michelin rubber keep everything the right way up and the original fuel tank remains, cleverly hidden by a custom shell built in four modular parts. The radiator was painted black to blend with the engine block and the air filter box has been removed and replaced with power filters to open up central space.