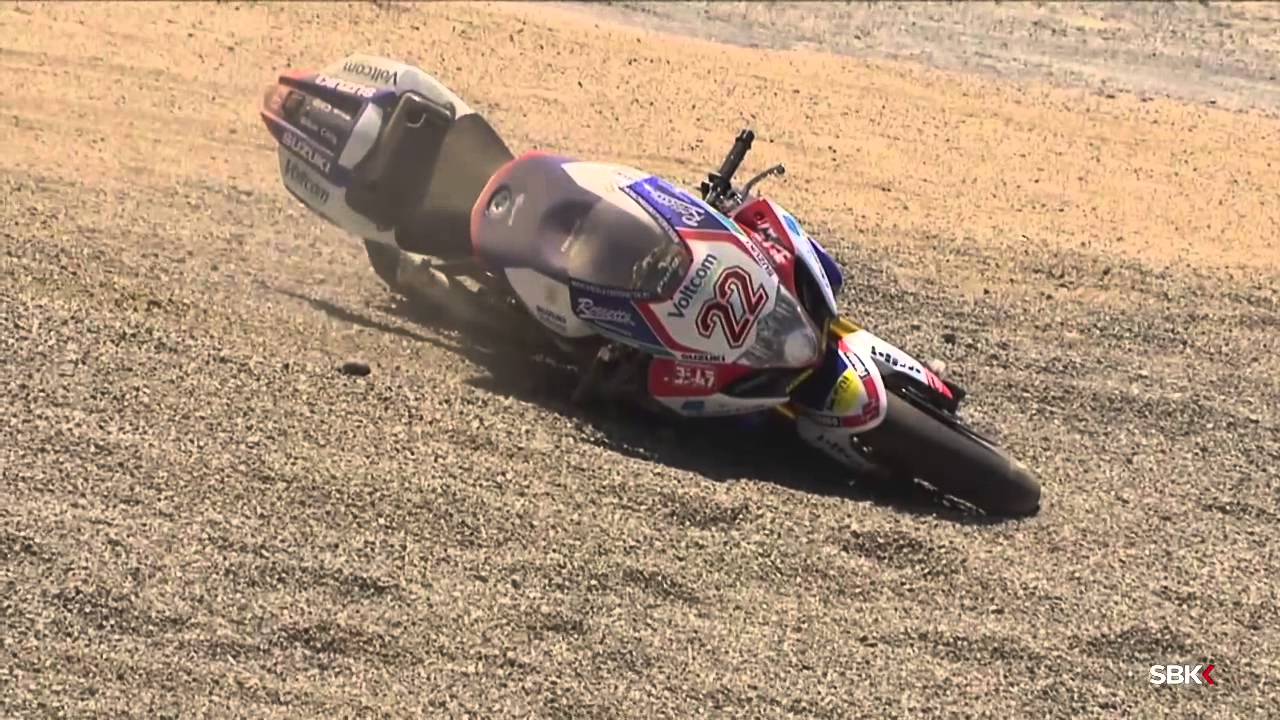 After a top 5 result in Race 1 for Alex Lowes, the Brit once again showed some great pace at Laguna Seca in Race 2, before attempting a move down the inside at the final corner that resulted in a lowside that affected teammate Niccolo Canepa. Canepa subsenquently crossed the line in P8, as Lowes fought to re-mount and eventually came home in P14 as he shot the YZF R1 towards the line.
Both Yamahas enjoyed good pace and strong races, with a double points finish a positive in the first season back in WSB for returning manufacturer Yamaha.
"It was quite a frustrating race today as I felt again like I had a better pace but was struggling to pass to make the most of it," said Lowes, after recovering from the incident. "For the last ten laps especially I was really getting held up by van der Mark and had a couple of big moments trying to get into position to pass him. Niccolò passed me on the last lap and I had a go to get the position back at the last corner, like you should, but made a mistake and lost the front which was a shame. To be honest we need to be a lot higher than fighting for ninth, and both myself and the team need to put in some more work to get the best out of the weekend. We will try again after the summer break and come back fighting in Germany."
Lausitzring is the next venue to host WorldSBK, as the German track open its gates in September after the summer break.