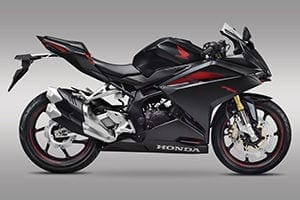 So, here it is – official confirmation of what we've been telling you for nearly a year. Below are the words direct from Honda itself about the CBR250RR. And above and below are the two OFFICIAL pictures of the finished bike.
Lovely.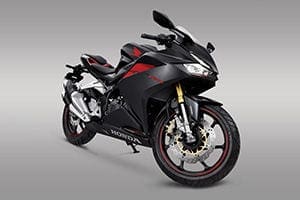 PT Astra Honda Motor, Honda's joint venture company in Indonesia for motorcycle production and sales, announced the world premiere of the "CBR250RR," an all-new 250cc sports model motorcycle.
The CBR250RR will be manufactured in its major market, Indonesia, making it the largest displacement Honda motorcycle to be manufactured in the country. Honda plans to begin sales of the all-new sports model in Indonesia by the end of 2016.
Newly Developed Straight-twin Engine
The CBR250RR is powered by a newly developed water-cooled 4-stroke 4-valve straight-twin DOHC 250cc engine, which aims for class-leading output performance. The engine is easy to handle for urban riding, while it is just as comfortable on the circuit, with smooth output characteristics across the entire revrange. In addition, its Throttle-by-Wire (TBW) system and selectable 3-way engine mode settings allow the rider to tap into its linear power output at will, for a superior, solid acceleration.
Unique Styling presenting Strong and Fast Appearance
The CBR250RR's front face inherits the CBR series' identity with its dual-LED headlights, enhancing its strong, fast and exciting image. The sharp wedge-shape leading from its low, long nose to its high, acute tail inspire awe in the eyes of the onlooker.